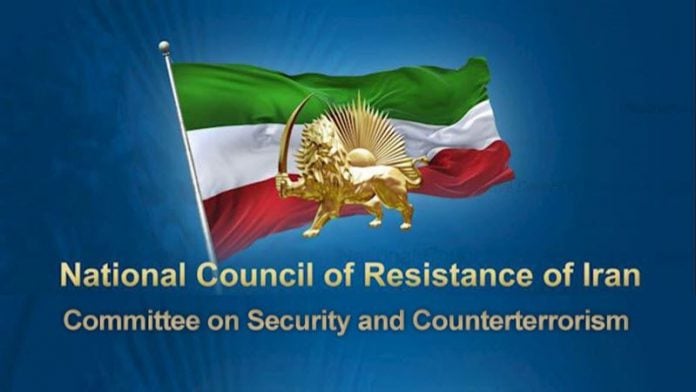 Explosion has occurred in the section of Parchin used for the production of ballistic missile warheads
IRGC Brig. Gen. Davood Abdi, the Director-General of public relations of the clerical regime's Ministry of Defense and Logistics, claimed, "Around 11:30 PM or mid-night, a gas tank in the general area of Parchin exploded. The fire department extinguished the ensuing fire."
This is a sheer lie. Eyewitnesses in Hamamk and the village of Nik, who are the closest to the area from the eastern side of the point of the explosion, said the reality and what they witnessed contradict this claim. Specifically, most of the windows of homes in the neighboring villages were shattered, and older walls suffered cracks. A number of the residents were killed or wounded, and the Red Crescent went to the location to help. The traffic created by ambulances and firefighters going from Tehran to Pakdasht and the ban on residents of Hamamk and Nik to leave the area all have to do with the explosion. Helicopters have been hovering above the zone of the blast since this morning.
The massive explosion took place in the section designated for the production of ammunition, in particular warheads for ballistic missiles.
Parchin complex is comprised of dozens of military factories and hundreds of warehouses and storage buildings. Besides, it includes dozens of tunnels and underground facilities.
In a press conference in Washington, DC, April 21, 2017, the Iranian Resistance exposed 12 plans and secret projects of the regime in Parchin and called on the UN inspectors to inspect the site. They were:
1. Plans 1, 2, 3, 6 (Zeioldin), and 8 (chemical industries);
2. Plans 4, 11, Cruise industries;
3. Plan 5, ammunition industries;
4. Plans 7, 9, 11, 12 (missile and aerospace industries); and
5. Plan 10, air defense system (Sayyad Shirazi and Babaie Industries).
Previously, on November 7, 2014, the Iranian Resistance revealed that the regime had set up two explosive chambers that were used in high explosive tests in the nuclear weapons projects in Parchin.
National Council of Resistance of Iran (NCRI)
Security and Counterterrorism Committee
June 26, 2020