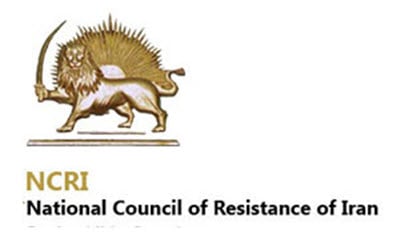 Need for quick inspection of the disclosed site and interviews with experts of the mullahs' regime
Following the Iranian Resistance revelations on April 21 regarding the fact that the mullahs' regime has fully maintained the structure for designing nuclear bomb and in some aspects has expanded its activities, the highest regime officials, including Hossein Dehghan, Defense Minister, Abbas Araghchi, deputy Foreign Minister and point man in nuclear negotiations team and Mohsen Rezai, former commander of the Iranian Revolutionary Guards and the secretary of the Expediency Council, in a fearful reaction tried to patch up this disclosure and its international impact.
The Iranian Resistance at a press conference in Washington D.C. on April 21 revealed a new facility associated with nuclear project in Plan 6 at Parchin military site that was so far kept secret.
IRGC Brigadier General Hossein Dehghan, Defense Minister of the regime on April 23 said, "Certainly, this sinister plot of Mojahedin will fail and the conscious and revolutionary people of Iran has never accepted and will never accept humiliation and threats, and in line with playing its regional and global role and strengthening self-defense and deterrence will not rest for a moment."
Araghchi, the regime's main nuclear negotiator said on April 22 that "the IAEA Director General's visit to Parchin and his report on the lack of possible military dimensions to Iran's nuclear program led to the closure of the fake file of PMD and caused a scandal for its claimants."
Abolfazl Hassan Beigi, vice chairman of the Committee of Defense and Foreign Affairs of the mullah's Parliament said: "The Americans would better not go down with Mojahedin rotten rope … No new measure has taken place in Parchin and past measures to build war equipment and to strengthen defense capability go on."
In these statements, the regime officials tried to whitewash the issue by making general comments and none of them has dared to categorically deny these disclosures or invite the IAEA inspectors to visit the newly disclosed site.
Meanwhile, a report in December 2015 of the Agency with all its shortcomings in the investigation of aspects of the mullahs' possible military dimensions PMD, stressed: "The Agency's overall assessment is that a range of activities relevant to the development of a nuclear explosive device were conducted in Iran prior to the end of 2003 as a coordinated effort, and some activities took place after 2003."
The Iranian Resistance once again stresses on the need for quick and unfettered inspection of the new site in Parchin by the IAEA inspectors, as well as sites related to SPND and interviews with key individuals of the clerical regime nuclear bomb making program. Any delay in this regard will only provide the possibility of more secretive work and the elimination of evidence and signs for the mullahs.
Secretariat of the National Council of Resistance of Iran
April 24, 2017