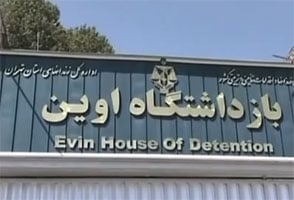 NCRI - The clerical regime in Iran has transferred the imprisoned Iranian-American pastor Saeed Abedini to ward 350 of Evin prison from hospital without providing medical treatment.
Pastor Abedini, 36, was arrested on 24 September, 2012, and charged with 'acting against national security' and condemned to eight years imprisonment with hard labor for setting up a church in a house.
According to state-run newspapers, Pastor Saeed Abedini had 'prior to 2006, run a church at home and had been under house arrest for becoming a Christian'.
He then travelled abroad and upon returning back to Iran in September 2012, was arrested and subjected to physical and psychological torture by the Iranian regime's henchmen.
Pastor Abedini had undergone surgery for his dire health condition and was transferred to hospital on 8 April 2013, but he was returned back to prison without receiving any medical treatment on the pretext that there were no physicians.
In a letter to his wife, Saeed Abedini writes: "Sometimes they tell me that I shall be hanged because of my belief in Christ."
The Iranian Resistance calls on all international bodies, human rights defenders, especially the UN Special Rapporteur on Freedom of Expression and the UN Special Rapporteur for Human Rights in Iran, to strongly condemn the arrest and torture of Christian leaders as well as followers of all religions.