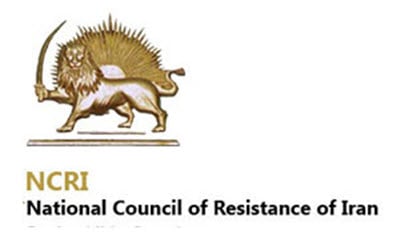 The Iranian regime's authorities in Gohardash Prison continue to deprive nearly two dozen political prisoners of necessary medical care as their health is deteriorating rapidly in the 5th week of their hunger strike.
The health of these political prisoners who are in Hall 10 of Section 4 of Gohardasht prison has worsened. They have become very weak and are suffering from hypertension. They are also suffering from severe headaches due to lack proper air circulation in the isolated cells and the hall. Prior to this, some even had difficulty siting down during their family visits on Wednesday, August 23.
The authorities in the prison intensified pressure on striking political prisoners following Tehran prosecutor's shameless reaction to extensive expression of solidarity with striking political prisoners inside an outside of the country.
Tehran's General prosecutor, Abbas Jafari-Dolatabadi, who is subject to sanctions by the European Union for serious human rights violations, said on Wednesday 23 August: "The judiciary would not succumb to the hunger strike of prisoners."
In solidarity with striking political prisoners in Gohardasht prison, another group of political prisoners in the Ardebil prison lunched a 7-day hunger that began on Thursday 24 August. In an open letter to the UN Special Rapporteur on the situation of human rights in Iran, Ms. Asma Jahangir, they urged her to address the situation of striking prisoners.
In Zabul Prison, Political prisoner Arjang Davoodi has been hunger on strike since 20 August in solidarity with striking political prisoners in Gohardasht Prison. He is also protesting his own horrific situation in solitary confinement in Zabul Prison.
Political prisoner Mehdi Farahi Shandiz, who is being held in Tehran's central prison, has announced a 3-day hunger strike in solidarity with striking prisoners in Gohardasht Prison.
Dr. Mohamad Maleki, the first Chancellor of the University of Tehran after the anti-monarchy revolution declared his solidarity with the hunger striking prisoners.
In a statement he published on the occasion of the anniversary of the 1988 massacre of political prisoners, he repeated his pledged to continue to seek justice until the day the perpetrators of this great crime against humanity be brought to justice.
The Iranian resistance stresses that lives of striking prisoners, some of whom suffer from various diseases from years of imprisonment and torture, are at high risk, and calls for action by international human rights institutions to save the lives of prisoners and to provide them with basic rights.
Secretariat of the National Council of Resistance of Iran
August 23, 2017