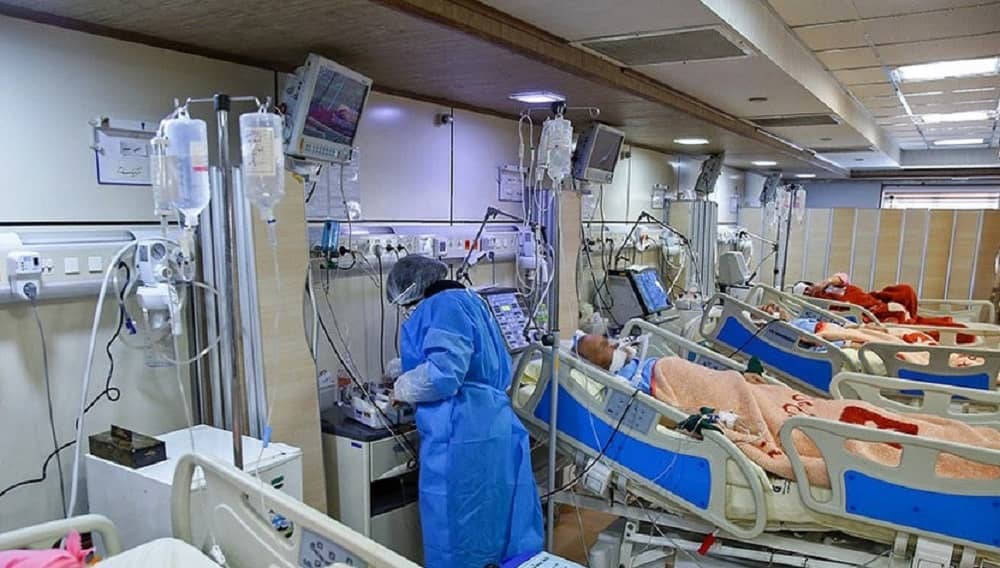 Virology Research Center: In the current situation, the COVID-19 death toll may rise to four digits. (State-run Radio and TV news agency, August 28, 2021)
Organization of the medical system: With the spread of the delta COVID-19 variant, the number of patients in the emergency wards is two to four times the standard figure. (Fars news agency, August 28, 2021)
In the past month, the number of new COVID-19 hospitalizations has increased by 29.4%, ICU by 53.29%, and deaths by 59.9%. (ISNA news agency, August 28, 2021)
Ghaem Hospital, Mashhad: The COVID-19 patients in ICU are getting worse. Patients are waiting in queue for ICU beds. We are also worried about the arrival of the Lambda variant and the sixth COVID-19 outbreak. (ISNA, August 28, 2021)
According to the medical universities, the number of COVID-19 victims in East Azerbaijan and West Azerbaijan is 25 and 33 deaths per day accordingly. (ISNA, August 28, 2021)
North Khorasan University of Medical Sciences: The COVID-19 infection and hospitalization have increased so much that there are no empty beds, and hospitals are in critical condition. (ISNA, August 28, 2021)
The People's Mojahedin Organization of Iran (PMOI/MEK) announced on Saturday, August 28, 2021, that the Coronavirus death toll in 547 cities had passed 391,000. The number of victims in Tehran has reached 91,846, Isfahan 25,780, Khuzestan 24,056, Khorasan Razavi 28,385, Mazandaran 15,190, East Azerbaijan 14,118, Fars 13,882, West Azerbaijan 13,718, Gilan 13,385, Sistan and Baluchestan 11,665, Alborz 11,393, Qom 10,985, Kerman 10,138, Golestan 9,345, Hamedan 7,663, Central Province 7,468, Hormozgan 6,780, Yazd 6,753, Kermanshah 6,873, North Khorasan 5,144, Ardabil 4,860, Qazvin 4,329, and South Khorasan 3,556.
Secretariat of the National Council of Resistance of Iran (NCRI)
August 28, 2021