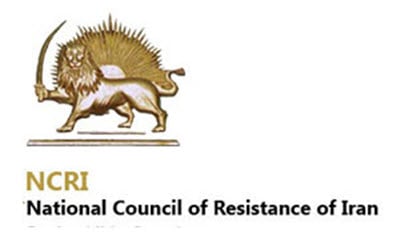 The Iranian resistance emphasizes that Mahan Air belongs to the IRGC and is engaged in transferring weapons and forces to Syria to massacre the people of that country, and is a tool to clearly violate UN Security Council's resolutions, and calls on the Council and its member states especially European countries for a total sanction of the company and any dealings with it.
Mahan Air is apparently a private company founded in 1991 in Kerman. The major shareholder of the firm is "Charity of Mowla al-Movaheddin", which belongs to the Iranian Revolutionary Guards (IRGC). The company owns 60 passenger and cargo aircrafts and, in addition to domestic flights, flies to 52 destinations in Europe, Asia and the Middle East.
Mahan Air has multiple daily flights from Tehran, Mashhad, Isfahan, Shiraz and Abadan to Damascus. These flights use Iraqi air space and carry weapons, equipment and Revolutionary Guards for war against the Syrian people. Three daily direct flights from Abadan airport to Damascus is mainly done by Mahan Air.
Sending troops to Syria through Mahan began in early 2012. Commanders of the IRGC and the Qods Force travel to Damascus by these flights. The company transfers Afghans residing in Iran to Damascus airport who have been recruited by the Iranian Revolutionary Guards to go to Syria in batches of 200.
Iraqi militia groups linked to the Qods Force are sent by bus through Basra to Abadan and from there are transferred to Damascus with Mahan aircrafts. According to reports obtained from inside the Iranian Revolutionary Guards, several Iraqi Qods battalions by the names of al-Nojaba, Badr, Kataeb Hezbollah, Asaib al-Haq and the Hezbollah have been sent to Syria in October 2016 in this way. These forces are commanded by the Iranian Revolutionary Guards and are directly involved in the siege of Aleppo and killing of the Syrian people.
Reuters on March 15, 2013 wrote, "Iranian arms shipments to Syria has intensified in recent months! ….. Iran Air and Mahan Air send and at least 5 tons of weapons per flight to Syria!"
Forbes news site wrote on August 23, 2016, "Mahan Air flew from Abadan to Damascus on June 10 of this year, but used the Tehran-Damascus flight number. The aircraft went from Tehran to Damascus on June 9 and 16, while it was using now unused Najaf-Tehran flight number… one of these last flights was from Yazd while it was using Tehran – Damascus flight number on June 30".
Mahan company was put in the sanctions list of the United States in October 2011. However, it is said that at the beginning of 2015 it was able to purchase 9 Airbuses and utilize it in its fleet.
Secretariat of the National Council of Resistance
November 11, 2016