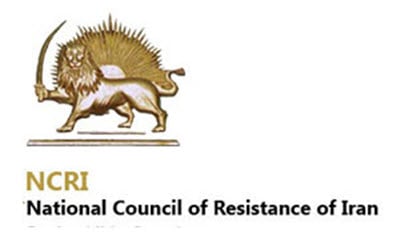 The number of Sunni political prisoners who were hanged on August 2 in Gohardasht prison on the order of Khamenei reaches 25. They are Shahram Ahmadi, 29; two brothers by the names of Kaveh and Arash Sharifi, 32 and 26; three brothers by the names of Mohammad Yavar, Mokhtar and Bahman Rahimi, 31, 33 and 38; Kaveh Vaisi32, Behrouz Shahnazari, 31; Taleb Maleki, 31; Ahmad Nassiri, 35; Shahou Ebrahimi, 31; Pourya Mohammadi, Aalem Barmashti, Varya Ghaderifard, Keivan Momenifard, Idris Nemati, Farzad Honarjoo, Mohammad Gharibi, Keivan Karimi, Amjad Salehi, Omid Payvand, Ali Mojahedi (Ali Iraqi), Hekmat Sharifi (Hekmat Iraqi), Omar Abdollahi (Hamzeh Iraqi) and Omid Mahmoudi.
The clerical regime has attempted to prevent revealing details of the execution of the prisoners who had been charged with "Moharebeh (waging war) and propaganda against the regime". Main phone lines of Gohardasht prison were cut off or disrupted, communications and travel or walking of the prisoners to even the clinic and visits or going to taking fresh air have been stopped.
Head henchman Mohammad Jafari Montazeri, the regime's prosecutor general, accused these prisoners of "disrupting security". Kurdistan prosecutor accused them of "assassination of Mohammad Sheikholeslam, member of Assembly of Experts from Kurdistan", while the clerical regime had executed six other prisoners in March 2015 for the same charge.
Most victims had been arrested between 2009 and 2011, had been tortured between 18 to 31 months in solitary cells of Sanandaj Intelligence branch, and were denied the most basic rights such as access to lawyer, medical treatment, and family visits. They had protested many times against these unbearable conditions.
Kaveh Sharifi suffered from various diseases due to 27 months of torture. He had a heart attack at midnight on July 31 and was hospitalized outside the prison. Henchmen brought him back from the hospital and hanged him few hours later. His brother, Arash Sharifi, was suffering various diseases due to torture. His left eye's vision was completely gone due to depriving him of treatment and his right eye had limited vision.
Shahram Ahmadi was tortured for 33 months in solitary confinement and suffered a number of diseases such as hearing loss and kidney infection. He wrote on July 5, 2016 to Ahmad Shaheed (UN Special Rapporteur on the situation of human rights in Iran): "I hope that I am tried like a human being, like an accused, in a just court, that I see my lawyer, that he had read my case, that my torturer is not besides my judge, that the judge is not angry and doesn't say either you go from this Shiite country or you die, that the court is more than 5 minutes and that I am allowed to speak". Shahram's younger brother, Bahram Ahmadi, who was under 18 years old at the time of arrest, was executed along with five other Sunni political prisoners in January 2012.
Mrs. Maryam Rajavi, President-elect of the Iranian resistance, described the mass execution of Sunni prisoners, that was carried out on the anniversary of massacre of 1988, an appalling crime against humanity and in vain attempt to prevent the explosion of public anger. She called for the solidarity with the families of the victims and called on the UN Human Rights Council and the UN Security Council to form an international court to prosecute leaders of the religious fascism ruling Iran.
Secretariat of the National Council of Resistance of Iran
August 3, 2016