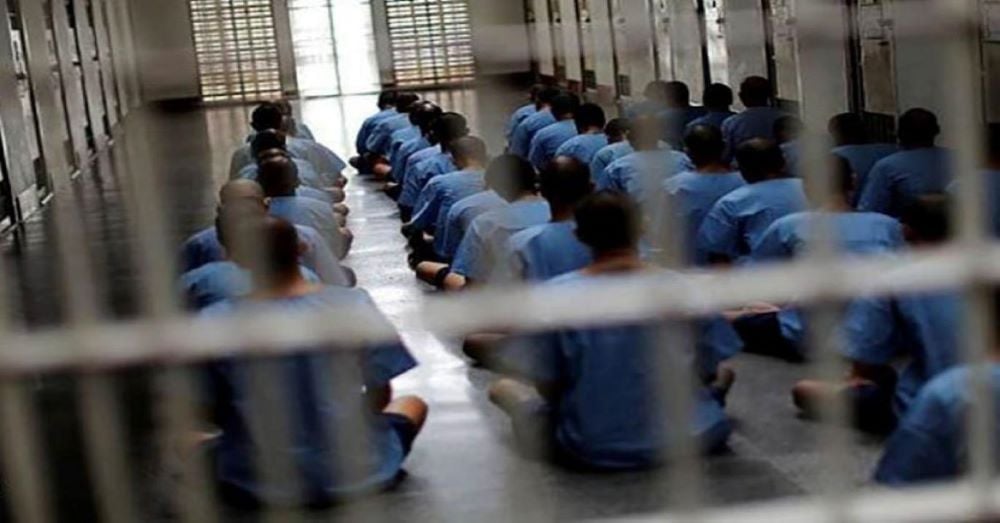 A call to urgent action to release prisoners, especially political prisoners
Despite the Coronavirus pandemic, the inhuman clerical regime is refusing to release prisoners, especially political prisoners.
Mr. Mohammad Hossein Sepehri, a teacher, imprisoned for political reasons in Mashhad, has contracted Coronavirus, according to his brother. The regime henchmen, however, are refusing to release him. He was sentenced to six years in prison last week.
Mrs. Maryam Rajavi, the President-elect of the National Council of Resistance of Iran (NCRI), condemned the harsh sentence and called for the immediate release of Mr. Sepehri and other political prisoners in Mashhad who are at the risk of contracting the virus, especially Mr. Hashem Khastar (another teacher unjustly imprisoned and sentenced to 20 years).
The number of prisoners shot dead by the IRGC in the Sepidar prison in Ahvaz on March 30, 2020, has reached at least 10, including, Faizullah Mokhtari, Sajjad Pishdad (Mahrooi), Alireza Hajivand, Mohammad Tamoli, Mohammad Lefteh, Mohammad Salamat, Ali Khafaji, Majid Zobidi, Shahin Zuhairi, and Seyed Reza Khorsani (Moghinami). Two prisoners, Majid Qaitasi and Ismail Qalavand were killed during the rebellion at Shiban Prison on March 31, 2020.
Whereas Faizullah Mokhtari had been shot in the head, suffocation is written as the cause on the death certificate. The Iranian regime's Intelligence Ministry branch in Ahvaz has warned the relatives of the victims of Sheiban and Sepidar prisons, against disclosing the cause of death of their loved ones. In order to prevent the news of the brutal repression of the prisoners, the prison phone lines are cut off, and the (prison) officials do not respond to the families. On Sunday, April 5, a large number of relatives of the prisoners protested in front of the regime's Judiciary in Ahvaz.
Many prisoners in various prisons in the country, including the Greater Tehran Penitentiary (Fashafuyeh), Ghezel Hesar, Evin, Urmia, etc., have contracted Coronavirus and some have died. These prisons house inmates several times their capacity and lack the minimum health facilities.
Moreover, the mullahs' Judiciary has set up a mafia of robbery and crime in prisons. They use prisoners, as slaves, smuggle drugs into the prisons, extort the prisoners and their families, steal the prisoners' food rations, and have turned prisons into a significant source of income for the Judiciary. The Prisons Cooperative Foundations, with more than 1,200 stores in Iran's prisons, has turned into a substantial source of revenue for the mullahs' Judiciary through extorting money from prisoners by selling prisoners what they need several times their actual price.
Mrs. Rajavi once again warned of crimes against humanity being perpetrated in the regime's prisons and urged the United Nation's Secretary-General, the Security Council, the Human Rights Council, and the UN High Commissioner for Human Rights as well as the European Union to take immediate action to save the lives of the prisoners.  She also called for the release of all prisoners, especially political prisoners.
Secretariat of the National Council of Resistance of Iran (NCRI)
April 8, 2020