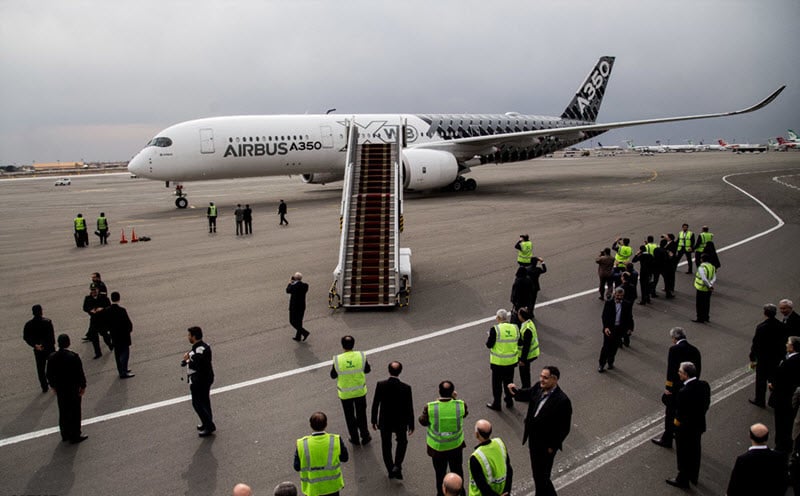 By Staff Writer
France, Germany, and Britain have officially asked to be exempt from the sanctions of the United States on Iran.
According to some French news reports (6th June 2018), the France's Economy Minister Bruno Le Maire, has stated: "France, Britain, Germany, and the European Union, have all asked the United States to refrain from applying its sanctions to their business dealings with Iran, which are currently occurring within a legal framework".
On 6th June 2018, these countries laid out their shared request in a letter to Steven Mnuchin, the Secretary of US Treasury, as well as to Mike Pompeo, the minister of US foreign affairs.
The US Treasury has given the European countries only 90 days to completely cease their businesses with Iran.
Whist the potential sanctions on these countries have not taken effect, their companies have all left Iran; which invalidates their commitment to the nuclear deal with Iran.
In the same French news (6th June 2018), it has been mentioned that: "Boeing has cancelled its aircraft delivery to Iran".
Based on an earlier contract between Boeing and HOMA (Iran National Airlines Cooperation), 80 aircrafts were to be delivered to Iran over the course of 10 years. This contract was worth more than 16 billion dollars.
In addition to Boeing's declaration of its withdrawal from its deal with Iran, a French carmaker named PSA (manufacturer of giants Peugeot and Citroen) also announced its decision to stop investing in Iran. The representatives of the Auto-Parts Association of France also cancelled their upcoming trip to Tehran.
Whilst Trump is narrowing down the legal pathways through which American companies cooperate with Iran, dozens of companies are quitting their businesses with Iran very quickly, to avoid the anticipated crushing sanctions of US, which are scheduled for November.
In a speech held on 21st May 2018 at the Heritage Foundation, Mike Pompeo rattled off a 12-point list of what he referred to as the "basic requirements" of a new way forward with Iran.
He labelled the previous treaty (from 2015) a "losing" deal and emphasised its "major negative consequences". He added that since our agreement to this deal in July 2015, Iran's regime has only extended its influence and activities across the Middle East; according to him, Iran's government is the world's biggest supporter of Terrorism.
Pompeo also emphasised the pressure of these sanctions and that: "After our sanctions come into full force, Iran will be battling to keep its economy alive; it must then make a choice – either fight to keep its economy off life support at home or keep squandering its precious wealth for supporting terrorists and rebel groups of Lebanon, Syria, Iraq, Yemen, and other countries".
He added: "It is America's hope that our labours towards peace and security will bear fruit for the long-suffering people of Iran. We long to see them prosper and flourish as in decades past, and as never before".