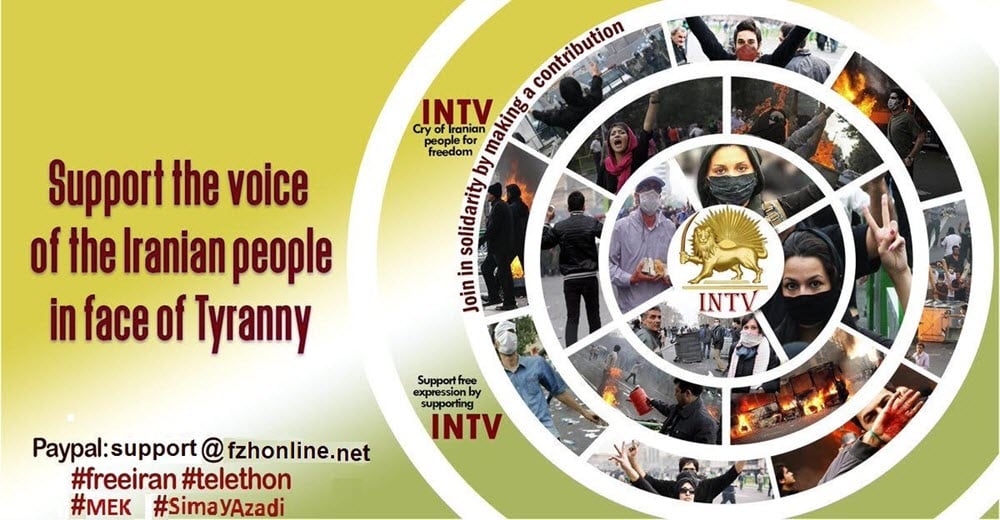 By Staff Writer
Each year a telethon is organized in the Iranian diaspora in which also people from Iran and all over the world participate in favor of the opposition channel – ۱۰ آذر ۹۷ 'ian Resistance( pic.twitter.com/qssRuO7lOq
— Simay Azadi (@simayazaditv) November 30, 2018
More than once the Iranian regime has complained of the danger of satellite channels because of their popularity, especially Simayeh Azadi, which is a very popular channel. During these Telethons, the helpers come from all the layers of the population, of all the ages, among them specially the repressed women are very active in collecting donations.
Modest donations, substantial donations, collective donations, everyone seeks to preserve this light in the night of censorship of the mullahs. This is why the Iranian regime regularly launch satellite dishes eradication campaigns in which the regime agents desperately crush the dishes under the tank tracks or the road rollers.
But the desire for freedom by the Iranians is much stronger than repression. We can all help by showing solidarity and participating in this inspiring Telethon for the defense of freedom of expression and information.
Website: www.iranntv.com
Email: [email protected]
PayPal: [email protected]