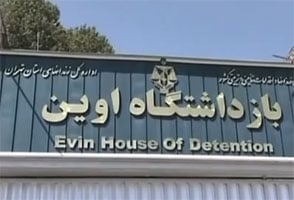 Amnesty International has issued an Urgent Action demanding action to save "prisoner of conscience Mohammad Ali Taheri, who has spent over three years in solitary confinement in Section 2A of Evin Prison in Iran's capital, Tehran."
The rights group said that he has been "threatened with death by interrogators. He is serving a five-year prison sentence on a charge of 'insulting Islamic sanctities', in relation to his spiritual beliefs and practices."
"Mohammad Ali Taheri, founder of a new spiritual group in Iran called Erfan-e-Halgheh, was arrested on 4 May 2011 by officials linked to Iran's Revolutionary Guards and held incommunicado for nine months in Section 2A of Evin Prison."
According to Amnesty International, "Mohammad Ali Taheri has been serving his prison sentence entirely in solitary confinement and his repeated requests to be transferred to a cell shared with other inmates have been denied, leading him to undertake at least seven hunger strikes and attempt suicide four times. Except for a six-day period of leave in March 2013, his interaction with the outside world has been limited to brief bi-weekly visits from his wife in a 'cabin' (behind a glass screen) and limited telephone calls, both of which have stopped since his wife was arrested on 2 July 2014 for a period of two weeks."