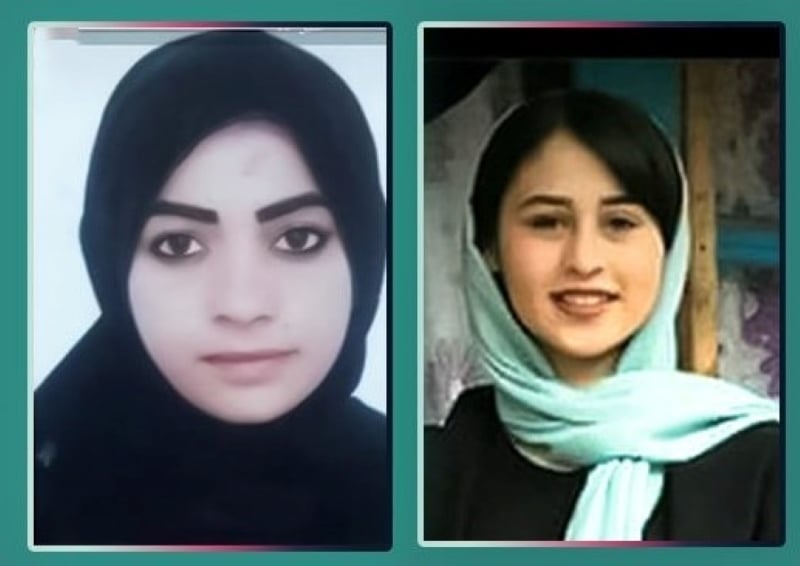 The disturbing and tragic news of a 13-year-old Romina Ashrafi being beheaded with a sickle by her own father in Iran, described as an "honor killing," has been circulating on the web. This news is indeed sad, but so is the killer not being punished in Iran under the misogynist laws of the mullahs' regime.  
As the National Council of Resistance of Iran's Women's Committee said in a statement on May 28, the tragic death of Romina "is the outcome of the oppressive and medieval policies and laws of the misogynist clerical regime that encourage and promote violence against women and girls. The religious fascism ruling Iran is responsible for the murder of Romina Ashrafi." 
"The Iranian state media wrote that during the court hearing that ruled to send Romina back to her father's home, she had cried and pleaded many times that if she returned home, her father would kill her. Still, the criminal Judge based on the anti-Islamic and inhuman laws of the clerical regime ordered Romina to be returned home to her father, which later became her altar," the NCRI's Women Committee added.  
The Iranian regime's misogynist constitution fails to fairly punish perpetrators of so-called honor killings in Iran, who are mostly fathers and brothers of the victims.  Article 220 of the Islamic Penal Code states: "The father or paternal grandfather who kills his child… will only be sentenced to pay the blood money to the heir of the victim." 
Romina's death was condemned by various international institutions and people around the world.  
Amnesty International wrote on Twitter: "We are horrified to learn that 13-year-old Romina Ashrafi was beheaded in her sleep by her father in an "honor killing" in Iran."  
While enjoying impunity, Romina's so-called "father," sickle in hand, went to the police station and confessed to the murder. Furthermore, the poster announcing Romina Ashrafi's funeral, has been widely circulated on social media with the name of her father as the "mourning party." 
On the other hand, while the Iranian society was shocked by this horrific crime, the regime's state-run media were busy photoshopping Romina's picture. They covered a very small portion of her hair and legs in her photo.  
Under the mullahs' regime, which considers women as second-class citizens, the number of honor killings has increased and there is not an exact number of the victims. Yet, Hadi Mostafaei, the regime's Deputy Chief of Police for Combating Criminal Offenses in 2014, said that honor killings made up to 20 percent of the murder cases in Iran.  
New reports from Iran indicate that another 18-year-old woman was murdered by her brother. He set her on fire, for marrying an older man. 
A week prior to Romina's death, reports from Sistan and Baluchistan Province, southeastern Iran, indicated another horrific honor killing. The victim was identified as Hajareh Hosseinbor, and she had a 2-year-old son. She was regularly abused and beaten by her husband, and finally her lifeless body was abandoned by her husband outside a hospital.  A hospital nurse said Hajareh's digestive tract had been burned by the acid forced down her throat by her husband. She was unconscious and could hardly breathe. Her head was full of thorns and both of her arms and hands had been pounded by stones. According to this nurse, because of the acid poured into her mouth, Hajareh had no tooth remaining and many of her bones had been broken.  
As long as the mullahs and their medieval constitution exist, these tragedies will continue. In this regard, the NCRI Women's Committee urged the United Nations High Commissioner for Human Rights, Michelle Bachelet, the Human Rights Council, international forums, and the UN special rapporteurs for women and children's rights to condemn the Iranian regime for its misogynist laws and practices that perpetuate such killings.