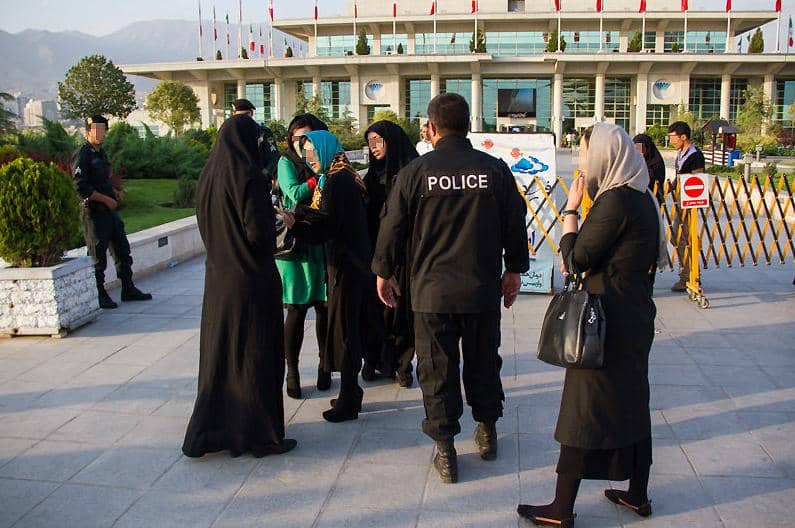 THE CONTENT OF THIS PAGE WILL BE UPDATED WITH THE LATEST NEWS
UPDATE: 4:30 PM CET
Iranian regime's MP says Iran's domestic coronavirus vaccine will not solve any problem
Iran, December 2020—The vice president of the regime's parliament Amirhossein Ghazizadeh Hashemi told Iran's state television that Iranian companies are capable to produce just 10 million doses of vaccine per month.
****
UPDATE: 9:30 AM CET
Iran: Coronavirus Death Toll in 470 Cities Exceeds 187,500
The People's Mojahedin Organization of Iran (PMOI/MEK) announced on Friday, December 18, 2020, that the Coronavirus death toll in 470 cities had exceeded 187,500. The number of victims in Tehran is 46,066, Isfahan 11,025, Khuzestan 9,665, Qom 7,365, East Azerbaijan 7,317, Mazandaran 7,042, Fars 5,692, Alborz 4,950, Kerman 3,979, Central Province 3,918, Yazd 3,317, Semnan 2,819, Ilam 1,940, Qazvin 1,932, and Bushehr 1,889.
#Iran Coronavirus Update

More than 187,500 people have died of the novel #coronavirus in 470 cities checkered across all of Iran's 31 provinces, according to the Iranian opposition PMOI/MEK.

Full Reporthttps://t.co/4GztrQxLHl pic.twitter.com/zwwJPbb8fe

— People's Mojahedin Organization of Iran (PMOI/MEK) (@Mojahedineng) December 19, 2020
****
A woman executed in Sepidar Prison; 110th woman to be executed under Rouhani
A woman executed in the Sepidar Prison of Ahvaz, capital of southwestern Province of Khuzestan. This is the 110th woman executed during the tenure of Rouhani as the mullah's president. A report from inside Sepidar Prison says one of the women imprisoned in this jail was executed early this week. The name of the woman has not been specified.
****
Iran: Stop execution of young man arrested at 16 and forced to "confess" under torture
Amnesty International – Responding to the Iranian authorities' plans to execute a 30-year-old man, Mohammad Hassan Rezaiee, for a crime that took place when he was 16 years old and following a conviction based on "confessions" extracted under torture, Deputy Director for the Middle East and North Africa at Amnesty International, Diana Eltahawy, said:
"After more than 12 years on death row, Mohammad Hassan Rezaiee was transferred to solitary confinement in Lakan Prison in Rasht on Thursday, and his family was told that his execution would be carried out 'in a week'. The Iranian authorities are yet again waging an abhorrent assault on children's rights and making an absolute mockery of juvenile justice.
****
Names of 112 Iranian Doctors, Nurses and Healthcare Workers Who've Died of Covid-19
The Iranian government's negligence has led to the death of hundreds of medical staff. Here are the names of 112 Iranian physicians, nurses, and healthcare workers who have lost their lives to Covid-19.
Following the emergence of the coronavirus pandemic in Iran, medical staff who combat the health crisis at the frontlines were the most vulnerable people. Across the world, governments considered different methods to provide the necessary equipment and extra wages to help spare the lives of these selfless combatants.
****
Denial of medical treatment to prisoners in Kachouii and Sepidar Prisons
Reports from Kachouii Prison in Karaj and Sepidar Prison of Ahvaz indicate two new cases of denial of medical treatment to political prisoners. In the latter case, it led to the death of the prisoner.
According to a report from Sepidar Prison of Ahvaz, in the southwestern Khuzestan Province, a female prisoner, identified only by the last name Neissi, was transferred to the quarantine on Monday night, December 14. She was crying out from pain and pleading to be taken to a civic hospital. The prison guards and authorities, however, did not take her to hospital and abandoned her in the ward without attending to her. Consequently, she died on Tuesday morning, December 15.
****
Iran news in brief, December 19, 2020
*****

*****
Read more: Iran News in Brief – December 18, 2020