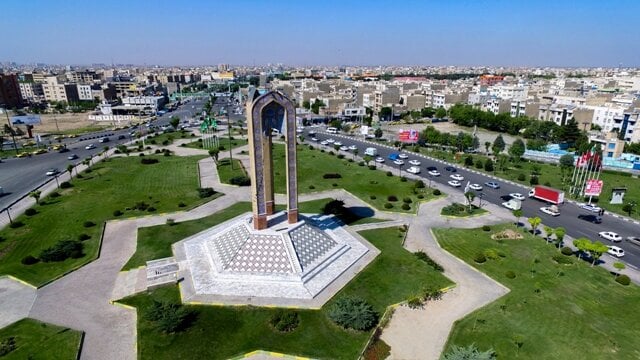 THE CONTENT OF THIS PAGE WILL BE UPDATED WITH THE LATEST NEWS
UPDATE: 4:00 PM CEST
Workers of the Haft Tappeh Sugarcane Co. continued their gathering for the 6th-day
Nov. 4- Shush, SW #Iran
Workers of the Haft Tappeh Sugarcane Co. continued their gathering for the 6th-day to demand the release of their co-workers who were detained for representing them in gov. meetings. #IranProtests pic.twitter.com/gvLzBUUOss

— Iran News Wire (@IranNW) November 4, 2020
***
Lives of women political prisoners in danger
Iranian Resistance calls for urgent action to save lives of political prisoners in Iran. Political prisoners Zahra Safaei and Golrokh Iraee were once again threatened to death by an ordinary inmate. The woman, hired and provoked by the warden of Qarchak Prison, swore at, attacked, and threatened to kill them. The attack took place on Monday night, November 2, 2020. Prisoners are tightly restricted in their movements within the wards of Qarchak Prison. The entry of the assailant woman to the ward where a number of political prisoners are being held indicates a pre-meditated plan.
***
UPDATE: 9:30 AM CEST
Iran: Coronavirus Death Toll Surpasses 141,700 in 462 Cities
The People's Mojahedin Organization of Iran (PMOI / MEK) announced this afternoon, November 3, 2020, that Coronavirus has taken the lives of more than 141,700 in 462 cities across Iran. The death toll in various provinces include: 34,351 in Tehran, 10,712 in Khorasan Razavi, 8,353 in Khuzestan, 7,959 in Isfahan, 6,167 in Mazandaran, 6,058 in Lorestan, 5,236 in Gilan, 4,942 in East Azerbaijan, 4,177 in West Azerbaijan, 3,940 in Alborz, 3,770 in Hamedan, 3,733 in Fars, 2,301 in Yazd, 2,252 in Kerman, 2,182 in Markazi (Central), 1,632 in Bushehr, 1,563 in Ardabil, 1,437 in Gazvin, 1,120 in Chaharmahal and Bakhtiari.
***
In memory of 1,500 who fell for freedom in November 2019 protests
In memory of 1,500 who fell for freedom
We will never forget
Nor will we ever forgive #آبان_ادامه_دارد #Iran https://t.co/jMrU9fWmJV pic.twitter.com/cJx2zPzypL

— IRAN HRM (@IranHrm) October 24, 2020
***
Who Is Iran's Supreme Leader Ali Khamenei?
Iran's Supreme Leader Ali Khamenei is one of the richest and most powerful men in the world. His final say has led to hundreds of atrocities against the people of Iran, the Middle East, and across the globe.
Since he took office as Supreme Leader in 1989, Khamenei has led Iran into numerous catastrophes. He enjoys limitless power and influence in all the country's critical issues. However, what do we really know about him?
***
Iran: Suicide of a teenage girl in Dishmuk in Kohgiluyeh and Boyer-Ahmad Province
On Sunday, November 1, a 14-year-old girl named Rana Sanaei, a resident of Dishmuk, Kohgiluyeh and Boyer-Ahmad Provinces, committed suicide by hanging herself and lost her life.
The teenage girl's family said their child committed suicide because she did not have a smartphone and was unable to attend online classes, but local sources claimed that she committed suicide because she was forced to marry aginst her will. Rana was buried on November 2rd.
The annual statistic of the suicides of Iranian adolescents is more than 7%, according to the Iranian Forensic Medicine Organization.
***
Iran news in brief, November 4, 2020
Iran news in brief, November 4, 2020
*****

*****
WHAT ARE THE IRAN PROTESTS OF 2019?
Wednesday, November 4, 2020, marks the 348th day since the beginning of the nationwide Iran protests.
The People's Mojahedin Organization of Iran (PMOI/MEK) has identified 755 of the more than 1500 protesters killed by the regime so far.
Mrs. Maryam Rajavi, the President-elect of the National Council of Resistance of Iran (NCRI) has called on the United Nations to urgently send an international fact-finding mission to Iranian prisons to meet with the detainees.
HIGHLIGHTS OF THE UPRISING:
Number of uprising cities: 191
Number of martyrs: At least 1500
Number of injured: More than 4,000
Number of detainees: More than 12,000
Read more: Iran News in Brief – November 3, 2020