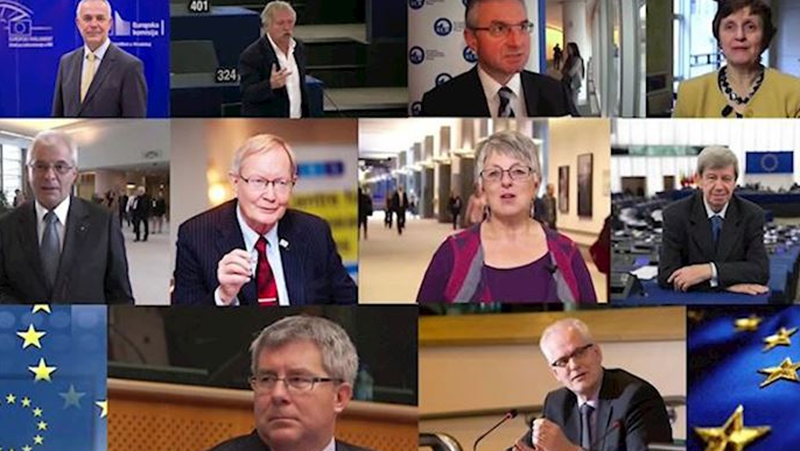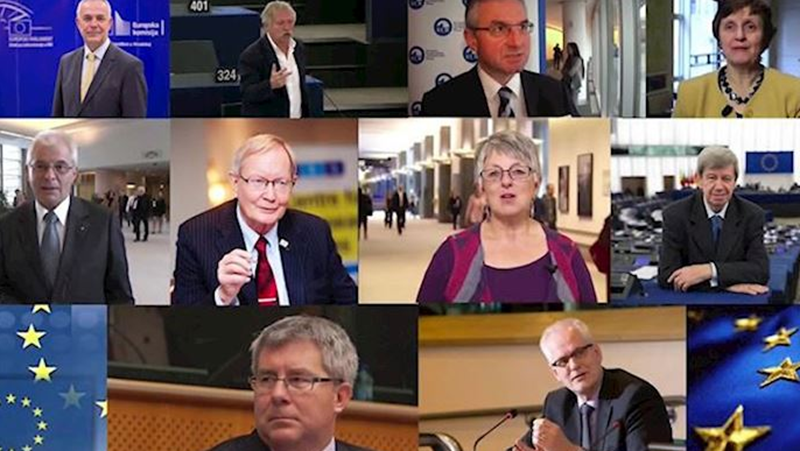 By Staff Writer
Ten leading members of the European Parliament have issued a statement calling on the EU to blacklist the Iranian regime's Ministry of Intelligence and Security (MOIS) for its role in international terrorism and the threat they pose to resistance members in Europe.
The politicians – Estonian MEP Tunne Kelam, Former Minister of Foreign Affairs of Slovakia Eduard Kukan, Former Minister of Defence of Croatia Jozo Radoš, Austrian MEP Heinz Becker, French MEP José Bové, British MEP Julie Ward, Vice Chair of the UK Conservative Party Anthea McIntyre, Finnish MEP Petri Sarvamaa, former Minister of Europe of Poland Ryszard Czarnecki, and Czech MEP Jan Zahradil – cite that they are "concerned" about the Iranian regime's terrorist plots and demonization campaign against the People's Mojahedin Organization of Iran (PMOI/MEK) in Europe, especially in Albania.
Free Iran Grand Gathering in Paris in June, which was attended by over 100,000 people, including hundreds of European dignitaries.
In Albania, the Regime's agents posed as journalists to gain access to the refugees, before being escorted off by security guards. In the Paris attack, Iran's diplomat to Vienna arranged the attack, hired terrorists and supplied them with the explosives.
The Iranian diplomat is now awaiting trial in Germany, while France has taken moves to protect itself – refusing to accept another ambassador from Iran, pulling its diplomatic staff back from the Gulf state – but more needs to be done on a bigger scale. In 1997, the EU issued a statement that advised that "'visas [should] not be granted to Iranians with intelligence and security functions" and "Iranian intelligence personnel from European Union Member States should be expelled". The same should be applied today, according to the Iranian Resistance and these MEPs, as Iranian intelligence operatives jeopardise the safety of their host country.
The statement reads: "The new wave of terrorism reflects the regime's inability to deal with a nationwide uprising that began in late 2017 and has continued to date. Tehran blames the PMOI for organizing the protests and strikes. The ongoing strikes in the Tehran Bazaar and many other cities as well as the continuing strike by hundreds of thousands of truck drivers, are the latest in the series of protests. Coupled with crackdown at home and terrorism abroad, the Iranian regime has stepped up its sinister campaign of demonization against the Iranian opposition by using the services of its operatives, who have infiltrated several western media outlets. The aim is to portray the opposition as an insular and dangerous sect, which would be worse than the current regime if it were to assume power in Iran."
The MEPs issued the following ways to counteract the Iranian Regime:
1. place the Iranian Intelligence Ministry on the European Union's terrorism list and the US's Foreign Terrorist Organizations list
2. expel Iranian intelligence personnel from European Union Member States
3. don't grant visas Iranian intelligence personnel