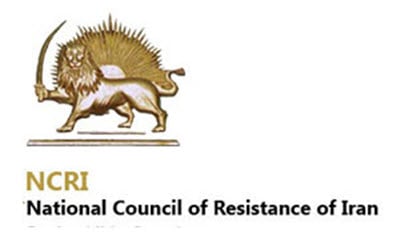 Dear compatriots,
Anti-Iranian mullahs' regime that has taken our country back in all fields, has turned sports arenas of our homeland to scenes of cruel, immoral and illegal acts, such that it has set a new record in receiving fines and warnings from international sports bodies .
In September and October this year, Iran was the host of two World Cup qualifying soccer matches: Iran-Qatar and Iran-South Korea. In these two matches, a series of illegal acts by the clerical regime led to a warning and a fine by FIFA.
The regime's sports directors launched religious mourning ceremonies in these matches, and a large number of security agents was present in the scene to suppress the fans and flew drones over the spectators and players in order to suppress any protest movement against their regime.
Following these anti-sports measures, FIFA warned and fined Iran's Football Federation for 40,000 Swiss francs. FIFA also fined Iran's Football Federation for "holding religious ceremony" before the match between South Korea and Iran and during the halftime break, and the "use of drones during the ceremony". The head coach of Iran also received two warnings from FIFA.
The Sports Commission of the National Council of Resistance of Iran condemns these anti-sports and anti-Iranian acts of the clerical regime and invites all national and popular athletes to protest these acts by a regime that has martyred a large number of Mojahed and combatant athletes of our country including Habib Khabiri, captain of the Iranian national soccer team.
Undoubtedly with the anti-Iranian regime's overthrow by the Iranian people and Resistance, sport in our country will regain its proper national and international place.
Sports Commission of the National Council of Resistance of Iran
November 8, 2016