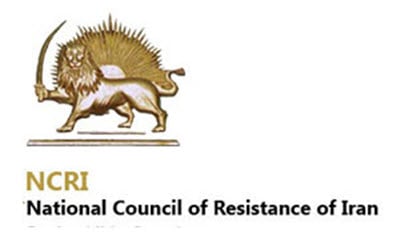 Workers and families of mineworkers killed in the mine explosion in Golestan Province attacked Rouhani's car this morning, Sunday, May 7, 2017.
Five days after the tragic explosion of a coal mine in Azadshahr where dozens of mine workers got killed, Rouhani paid a theatrical visit to the city.
Workers hurled stones, punched and hit his car with sticks, demonstrating their wrath and anger at the regime's officials who do not pay the slightest attention to the pain and suffering of workers.
Rouhani's car was damaged and he had to quickly leave the scene.
One of the victims' families said, "Where was he a few days ago? Has he come to collect votes for himself? I want my brother back? Where was he a few days ago?"
Addressing Rouhani, another furious worker said, "40 mine workers died. 170 children became orphans. 40 women were widowed. A few years ago, when I filed a complaint in Azadshahr's court, they beat me up… Last year, we went to the Governor's Office along with our wives to say that we have not received our wages for 14 months. We wanted to receive what was our right. You mean, you, the President, were not aware (of this situation)?
"The company owes me 20 million toumans, but I don't have even 10,000 toumans to take my child to the doctor… A worker works in the mine for 20 to 25 years and gets retired after 25 years, but his retirement salary is only 1.4 million toumans… President, do you know what a mine worker is? We work one year and they give us insurance for only six months and the type of insurance is for barbers and librarians, not for harmful jobs."
The main shareholder for Azadshahr mine is the Bassij, associated with the Revolutionary Guards Corps (IRGC). It has so far remained silent on the mine explosion in a bid to cover up its own role in this tragedy.
Officials of Rouhani government, including the Labor Minister Rabii and the Minister of Industries and Mines, Nematzadeh, have endeavored to cover up the dimensions of the catastrophic explosion.
Secretariat of the National Council of Resistance of Iran
May 7, 2017
https://www.youtube.com/watch?v=PLZ27OLnwGI" width="660″ height="370″ frameborder="0″ allowfullscreen="allowfullscreen"> https://www.youtube.com/watch?v=FJEDSV4M3eE" width="660″ height="370″ frameborder="0″ allowfullscreen="allowfullscreen"> https://www.youtube.com/watch?v=wOowDQzp8NY" width="660″ height="370″ frameborder="0″ allowfullscreen="allowfullscreen">