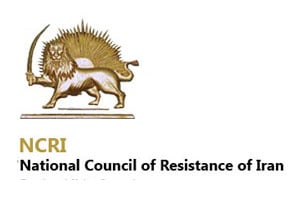 NCRI – Attempts by the antihuman Iranian regime to get Qasem Soleimani, the commander of the terrorist Quds Force, to symbolically participate in a ceremony at Iran National University [named Beheshti by the regime] to build up the morale of the revolutionary guards and the Basij forces proved in vain. Although he was injured 25 days, the extent of his wounds is such that he is still unable to even symbolically take part in any ceremony.
This is despite the fact that state news agencies such as Tasnim, Javan and IRNA were advertising that Soleimani will appear in the Student Day ceremonies in order to prove that this criminal henchman is healthy and active. To avert the disintegration of its forces in Syria, Ali Khamenei, the regime's Supreme Leader has ordered all resources be used to improve the health condition of Soleimani, but these attempts have led nowhere.
The Security and Anti-terrorism Committee of the National Council of Resistance of Iran disclosed in a communiqué on November 28 that Qasem Soleimani, the commander of Qods Force, has been badly wounded in the southern front of Aleppo. He has undergone at least two surgeries since. Soleimani being injured, along with the high number of casualties among regime's IRGC Brigadier Generals in Syria and the casualties suffered by Hezbollah commanders and regime's other mercenaries, has made the clerical regime ruling Iran face escalating crises and has ruined the morale of its forces.
Secretariat of the National Council of Resistance of Iran
December 7, 2015