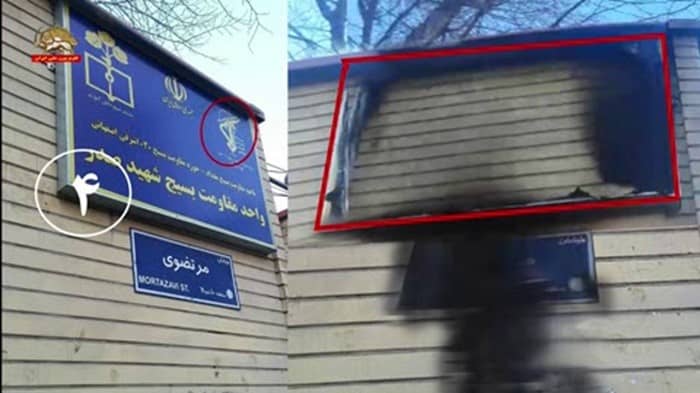 Defiant youth respond to IRGC's crackdown on job-seeking youth
Following the State Security Force's crackdown on the protest by unemployed youth in Shahrui (Behbahan) in front of Bid Boland-2 refinery, defiant youth in the cities of Tehran, Mashhad and Hamedan targeted six centers of suppression and set fire to their signs and entrances.
These activities, which took place in the height of security conditions were widely welcomed by the public.
On the same day, defiant youth in Hamedan also set fire to the large banner of Qassem Soleimani, the eliminated commander of the terrorist Quds force.
Secretariat of the National Council of Resistance of Iran (NCRI)
January 20, 2021