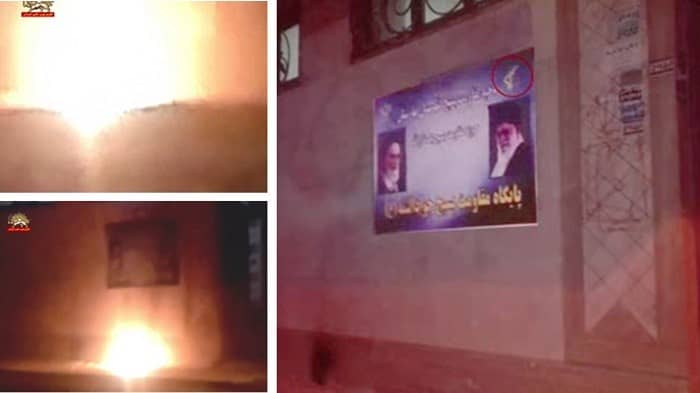 In response to the execution of political prisoner Mir-Baluch Zehi
On Sunday morning, December 27, 2020, in response to the criminal execution of Abdol-Hamid Mir-Baluch Zehi, a political prisoner who was executed at the behest of IRGC's Intelligence Organization, defiant youth torched three Revolutionary Guards mobilization centers in Baharestan (Tehran). The political prisoner, Abdol-Hamid Mir Baluch Zehi's execution took place on the anniversary of the December 27, 2009 uprising, after enduring five years of torture and imprisonment.
In the early hours of Saturday, December 26, the defiant youths also set fire to the entrance of the mobilization center of the IRGC in Hamedan. Simultaneously, large banners of Khamenei and Qassem Soleimani were set on fire in Mahmudabad (Isfahan).
The activities of the defiant youth, which took place at the height of the regime's security measures, were enthusiastically welcomed by local residents.
Secretariat of the National Council of Resistance of Iran (NCRI)
December 28, 2020