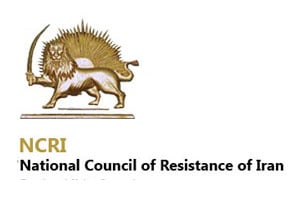 NCRI – Speech by Hassan Rouhani, the president of Iranian regime, was disrupted at Tehran's Sharif University of Technology to such an extent that Rouhani was compelled to cut short his speech and make a quick exit.
This happened despite the fact that security elements and the branch of the intelligence ministry at the university, apprehensive of student protests, had barred entry of most students to the hall and had carefully selected people allowed to attend. As such, over 1500 seats were empty while students that had gathered outside the hall chanted, "political prisoner must be freed".
Nevertheless, many students that found their way to the hall ridiculed Hassan Rouhani's deceptive speech about the reduction in inflation rate and the achievements of his failed government. They booed Hassan Rouhani and chanted: "student rather dies than be humiliated" and "death to dictator".
Secretariat of the National Council of Resistance of Iran
December 7, 2015