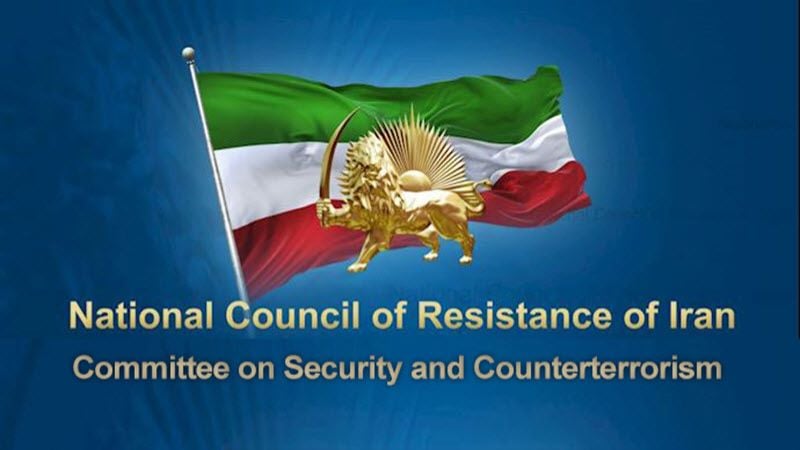 Prioritizing IRGC and Army's list of projects for financing before Raisi's trip to China
NCRI's Counterterrorism Committee Reveals Confidential document of the regime's armed forces "Headquarters of the Resistant Economy and National and Transnational Cooperation"
A note on the abbreviations used in this document (Vodja, Qorb camp, Shastan, Ghadeer, Sa-Iran):
Vodja: Islamic Republic Ministry of Defense and Logistics
Qorb base: The national engineering units of the IRGC in various forces
Shastan: Armed Forces Social Security Investment Company affiliated with the IRGC
Ghadeer: One of the largest investment companies in Iran with seven holdings and 140 companies that owns a third of the Tehran stock market and works in various fields including oil, gas, petrochemical, electricity production and transmission, industries and mines, transportation, cement, construction, and information technology. The Parsian Oil and Gas Development Group, for example, plus Behshahr Industries Development Holding, Pars Petrochemical, and Bandar Abbas Oil Refining Company are under its control. Ghadeer was established in 1991 using the assets of Saderat Bank, and in 1999 was officially taken over by the Social Security Organization of the Armed Forces affiliated to IRGC.
Sa-Iran: Iran's Electronic Industries affiliated with the Ministry of Defense and Logistics of the Armed Forces for the regime's military industries
General Command
General Staff of the Armed Forces
Confidential
Date: 28/9/1401 (December 19, 2022)
From: Headquarters of Resistant Economy, National and Transnational Cooperation of the General Staff of the Armed Forces
To: Respected recipients below
Subject: Armed forces projects with China
With respect, I would like to inform you that the honorable President of the Islamic Republic of Iran will be paying a visit to China in near future. Prior to his visit, the Deputy Prime Minister of China came to Iran and held talks with the Iranian authorities regarding the 25-year cooperation document between Iran and China. Accordingly, the Ministry of Foreign Affairs has requested the Ministry and its relevant institutions to submit their proposals as soon as possible.
Considering that the list of the desired projects of the armed forces (Vodja, Qorb camp, Shastan, Ghadeer, etc.) has been submitted to the first vice president under program number 37/03/10/1271 dated 14/9/1400 (12/05/2021), it is imperative to reconsider the list based on the following criteria. The final list with the priority of the armed forces should be submitted to the relevant authorities.
For this reason, a meeting will be held on Sunday 11/10/1401 (01/01/2023) at 10 -11:30 in my office for the final option of the armed forces projects to use the financial support of China. Please attend the meeting having the list of desired projects in hand.
Criteria for prioritizing definitive projects to work with the Chinese side:
1- Approved projects with economic studies and necessary permits
2-Approved projects with a Chinese partner and conducted initial negotiations with the Chinese side
3-Projects with a draft contract with a Chinese company
4- Only finance projects to be presented, and investment projects should be avoided
5- Foreign currency-consuming projects (avoid presenting projects which mainly uses Rials – Iranian currency)
6- Projects based on the form of an Oil Package or Saina Shore finance can be presented
Commander of the Headquarters of the Resistant Economy and National and Transnational Cooperation
General Staff of the Armed Forces
Rear Admiral Asghar Saleh
Copy to:
 – For the attention of the Honorable Head of the General Staff of the Armed Forces IRGC Major General Dr. Mohammad Bagheri
– For the attention of the Honorable deputy chief of information and security of the General Staff of the Armed Forces
–  For the attention and necessary action of the Respected Commander of the Oil base Major General Eshaqi
– For the attention and action by the Honorable Commander of the National Economy Headquarters – Major Gen. Darivand
– For the attention and necessary action by the Respected Commander of Transnational Economy Base – Maj. Gen.  Mohibali
–  For the attention and necessary action by the Respected vice president of planning and investment of the Resistant economy base
– For the attention and necessary action by the Respected Transnational
– For the attention and necessary follow-up by the Respected Economic Adviser of Resistant Economy Headquarters Dr. Shatarzadeh
Recipients:
–  For attention and necessary action by the Honorable Deputy General of Construction and Economics of the IRGC
– For attention and necessary action by the Respected Commander of the Vodja Resistant Economic base
– For the attention and necessary action by the Respected Commander of the Khatam al-Anbia construction camp
–  For the attention and necessary action by the Managing Director of Ghadir Investment Company
– For the attention and necessary action by the Respected Managing Director of Shestan Investment Company
–  For the attention and necessary action by the Respected Managing Director of Sa-Iran
National Council of Resistance of Iran (NCRI)
Security and Counterterrorism Committee
March 28, 2023