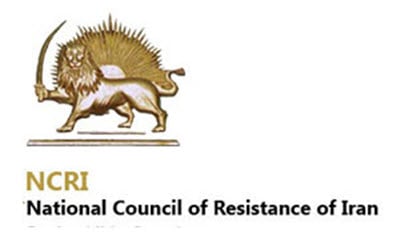 The assassination plot targeting German politician Reinhold Robbe and spying on a business college in Paris and a professor of this facility, all by the religious fascism ruling Iran, redouble the necessity to end relations with this terrorist and fundamentalist regime, and to expel its agents from these European countries. Inaction vis-à-vis a regime described by the Iranian people as the "Godfather of Daesh (ISIS/ISIL)" has encouraged it to escalate its espionage and efforts to execute terrorist attacks.
Events of the last few years show the mullahs regime has taken advantage of economic and diplomatic relations, exchange students and even refugee facilitation–especially in European countries–to pursue objectives in terrorizing, spying and denying security for refugees, bypassing sanctions, purchasing banned items and … The freedom of movement enjoyed by this regime's agents in Europe has evolved Iran into a serious threat for security in the Green Continent.
Iran's intelligence agency was spying on Robbe, former president of the German-Israel friendship society and the possible target of an assassination attempt by Iran's intelligence agency, according to recent German media reports citing the country's federal prosecutor.
In this regard a Pakistani agent of the Iranian regime was arrested in July 2016 on suspicion of espionage activities. This individual was also suspected to have spied on a French-Israeli professor at a Paris business college.
According to German media, "based on the indictment bill, the federal prosecutor believes the espionage effort aimed to gain information on possible targets for attacks… the individuals charged of espionage had specifically mapped commuting routes used by the Socialist Democrat politician, and obtained intelligence about the German-Israeli Society building. This is analyzed as clear reasoning for preparations of an attack."
It is said another Iranian intelligence agent, born in Pakistan and involved in this case, is on the run.
Iran employs non-Iranian agents, including from Lebanon and Pakistan, to clear any tracks and prevent consequences of criminal espionage and terrorist plots. The widespread use of Lebanese, Pakistani, Afghan and other others as proxies to kill the Syrian people has provided far more opportunities for the Iranian regime to select and train adequate agents for espionage and terrorist missions in Europe.
The Iranian regime and its agents are allowed to freely commute to this continent while European intelligence/security agencies are fully informed of Tehran's intentions. The 2015 Federal Office for the Protection of the Constitution report states in this regard, "Iran's Ministry of Intelligence (MOIS) remains the most important element behind the activities against Germany. Its focus is especially on the People's Mojahedin Organization of Iran and National Council of Resistance of Iran. Alongside these intelligence and reconnaissance measures against German systems and equipment inside and abroad, first and foremost the interests of Germany's long-term objectives lie in the fields of foreign policy and security… controlling intelligence activities to obtain information is carried out by the main base of the Ministry of Intelligence and Security in Tehran."
"Simultaneously, the main and legal center of Iran's MOIS in Berlin carries out very important activities and tasks focusing on intelligence gathering. This includes supporting and pursuing intelligence operations ordered by the MOIS base; (these operations) are mainly against targets in Germany, but in various cases they are against individuals or facilities in European countries. Colleagues in Iran's consulates in Germany have a duty to support the MOIS central and legal base," the report adds.
Secretariat of the National Council of Resistance of Iran
January 8, 2017