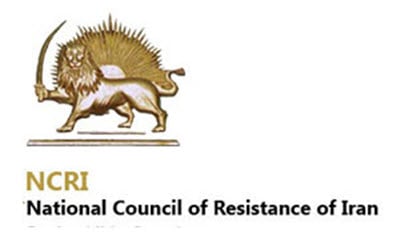 Security and Anti-terrorism Committee
Names of 69 IRGC forces – Brigadier and IRGC forces-Colonels killed in Syria
According to Mullah Seyyed Mohammad Ali Shahidi Mahallati, Khamenei's representative in "Martyrs and Veterans affairs foundation" and Rouhani's deputy, the number of IRGC forces killed in the Syria war is more than one thousand. In a seminar on the occasion of "Bassij Week" he stressed: "Number of our country's martyrs defending the holy shrine has exceeded one thousand and we owe all of them. (Tasnim- the terrorist Quds force daily -Nov. 22, 2016)
According to the report by the Iranian Resistance from inside the country, the number of losses of IRGC forces and its Lebanese, Afghan, Pakistani, Iraqi and other mercenaries under their command are more than ten thousand. According to the IRGC's internal report, in order to prevent the leaking of the extent of the casaulties and its social negative impacts, the corpses of most of Afghan, Pakistani and Iraqi mercenaries of the regime who are killed in Syria are not returned to Iran. The corpses of Lebanese mercenaries are all buried in Lebanon or Syria. By the number of IRGC's commanders killed in the war against the Syrian people, one could imagine the extent of the regime's casaulties. The following are the names of 39 IRGC Brigadiers, 28 IRGC Colonels and two colonels of the army under Khamenei's command who were killed in Syria.
IRGC Brigadiers: Hassan Shateri, Seid Hamid Tabatabaei Mehr, Haj Esmaeel Heidari, Mohammad Jamal Pa Ghalehei, Dadollah Sheibani, Jaber Darisavi, Mohammad Ali Aliabadi, Alireza Tavassoli, Hossein badpa, Hadi Kajbaf, rousbeh Helisiaei, Haj Abdollah Eskandari, Mohammad Ali Allahabadi, Ezzatollah Soleimani, Farshad Hosseini-nejad, Abdolreza Majiri, Hossein Fadaei, SaeedSayyah Taheri, Sattar Orang, Hassan Razzaghi, Hamidreza Ansari, Ahmad Majdi Nasab, Haj Ali Ghorbani, Reza farzaneh, Hassan Ali Shamsabadi, Mohsen Ghajarian, Masha-allah Shamseh, Javad dourbin, Seid Shafi Shafiei, Jahangir Jafarnia, Mohammad Hassan Hakimi, Reza Rostami Moghaddam, Ahmad Gholami, Daryoush Dorosti, Mostafa Rashidpour, Akbar Nazari, Hossein Alikhani, Gholamreza Samaei and Zaker Heidari.
IRGC Colonels: Amir Reza Alizadeh, Heshmatollah Sohrabi, Abbas Abdullahi, Ghasem Gharib, Karim Qavabesh, Moslem Khizab, Mostafa Sadrzadeh, Esmaeel Khanzadeh, Mohammadreza Ali-Khani, Abdulreza Roshvand, Mohammad Tahan, Sattar Mahmoudi, Ghasem teimouri, morteza Torabi Kamel, Asghar Falahat Pisheh, Hamzeh Kazemi, Abdulhossein Saadatkhah, Ahmad Goodarzi, Mohsen Mandani, Ali Taheri Tarshizi, Saeed Shamloo, Mohammad Balbasi, Rahim Kaboli, Ali Mansouri, Ghodratollah Abdian, Morteza Ataee, Adel Saad and Mohammadreza Zare Alvani, and also two colonel of the army under command of Khamenei called Morteza Zarhoon and Mojtaba Zolfaghar Nasab.
High casualties in Syria has sparked a wave of discontent among their families, and the IRGC attempts to dispatch young people, students, employees and workers to Syria has fomented people's hatred against this war. People consider the regime's casualties in Syria as a reminder of eight-year war with Iraq.
Mullahs' inattention to the families of the killed, especially the Afghans, has imposed additional suffering on their families. They even delay treatment of injured and disabled Afghans who have returned from war.
Escalation of public's disgust has even resulted in protests by some of the regime's factions against the war in Syria. Mostafa Tajerzadeh writes in this regard, "We had an intervention in Syria full of loss with little profit… no country has had so much casualties in Syria as Iran…Despite the toll, we are accused of killing the Syrian people and pursuing sectarianism. Our credibility is damaged, and every day we go deeper into the Syrian quagmire."
Mehdi Khazali said on September 11, "Wasn't the eight-year war (with Iraq) enough, now we have been fighting in Syria for five years; it was a mistake and shouldn't happen, and I have said this many times before…In fact the war has occurred and we are engaged in this quagmire, and we are engaged with the issue of ISIS which was created due to mismanagement of Haj Ghasem Soleimani. Hadn't he done this, there wouldn't have been ISIS…this is the mistake of Haj Ghasem Soleimani."
Security and Anti-terrorism Commission of the National Council of Resistance of Iran
November 29, 2016