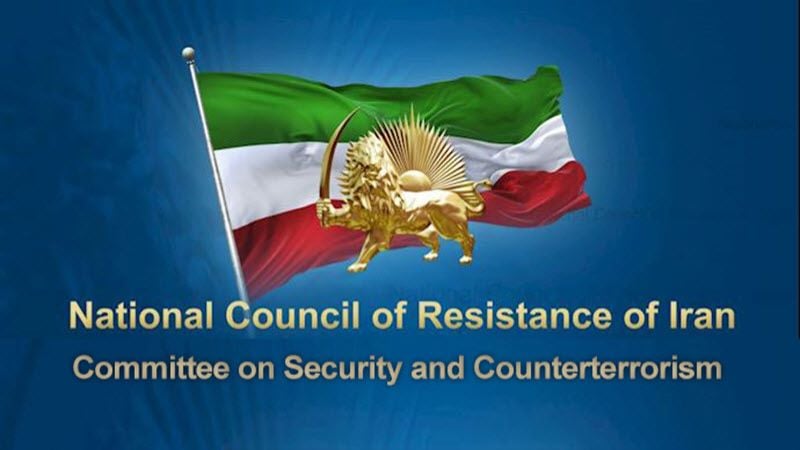 Another patient was a team leader of Chinese passengers
No doubt, the regime was aware of Coronavirus cases in Iran in late January as several hospitals were allocated to treat the patients
Cover-up and lack of transparency, key factor in sudden massive spread of virus in Iran, other countries, and countless victims
Khamenei, Rouhani, other officials must stand trial in international tribunal for crimes against humanity
The documents obtained by the People's Mojahedin Organization from the National Emergency Organization makes it clear that Coronavirus was directly transmitted from China to Qom and Tehran. By late January, several infected individuals were identified in Tehran and the regime had allocated certain hospitals such as Massih Daneshvar, Yaftabad, and Khomeini to deal with these patients. The authorities tried their utmost to prevent any information about these cases from leaking.
Concealing the information was the main cause for the sudden and rapid spread of the virus in Iran that subsequently spread to countries in the region, and the loss of a countless number of victims in Iran. Dr. Adham Esmail, the WHO representative in Iraq, said on March 30: "Iran spread this contagious disease to 17 countries. Iran is the cause of this contagious disease in 17 countries." (Al-Iraqiya TV, March 30)
The regime's cover-up about the Coronavirus is a clear violation of the WHO regulations, especially the resolution adopted by its general assembly in 2005. Article 6 of the resolution to which the regime was also a party, states: "Each State Party shall assess events occurring within its territory by using the decision instrument in Annex 2. Each State Party shall notify WHO, by the most efficient means of communication available, by way of the National IHR Focal Point, and within 24 hours of assessment of public health information, of all events which may constitute a public health emergency of international concern within its territory in accordance with the decision instrument, as well as any health measure implemented in response to those events. If the notification received by WHO involves the competency of the International Atomic Energy Agency (IAEA), WHO shall immediately notify the IAEA."
Khamenei, Rouhani and other officials must stand trial in international tribunal for crimes against humanity
The National Council of Resistance of Iran
Committee on Security and Counterterrorism
April 3, 2020 
Below please find the translation and the actual documents.
These two new documents are Mission Reports issued by the National Emergency Organization – Province of Tehran, Emergency services.
They are called "Forms for Emergency Protection Report 115." They carry the emblem of the Ministry of Health, Medical Care and Training – Center for the Management of Medical Incidents and Emergencies of the Country.
Document Number 1:
National Emergency Organization.
Date of Mission: January 25, 2020 File serial number: X7106615
Ambulance Code number: 3403 Patient's First and Last names: Najibuddin Abdul Rahman Nationality: Non-Iranian Gender: Male Age: 37 Date: January 25, 2020. Address: Imam Khomeini Airport
Arriving at the care centre: 08:17:14 am Handing over to the care centre: 09:32:08 am Code for senior technician: 330129 Code for technician no. 1: 310141
Location: Administrative (Office) VS – checked Consultation – Given Diagnosis – done Blood Sample – Done Oxygen – Given Stabilizing head & neck: checked Name of Medical Center: Shohadaye Yaftabad Description and notes: "He was suspected of Coronavirus infection, an initial a.b.c. evaluation was done. 02 was done, admission, and coordination with 800 was done, and according to Dr. Motamedi's instructions, the patient was transferred to the hospital. It is worth noting that the patient was transferred to the hospital based on the physician's diagnosis at the border and after receiving the report sheet from him."
Document Number 2:
National Emergency Organization.
Date of Mission: January 31, 2020 File serial number: X7152780 Ambulance Code number: 3183 Patient's First and Last names: Mona Jaame-Bozorgi Nationality: Iranian Gender: Female Age: 31 Date: January 31, 2020. Address: Imam Airport
Arriving at the care centre: 20:11:08 pm Handing over to the care centre: Code for senior technician: 110035 Code for technician no. 1: 310031
Location: Administrative (Office) VS – Consultation – Given Diagnosis – done Visit: done Blood Sample – Done Oxygen – Given
Name of Medical Centre: Shohadaye Yaftabad Hospital
"First responder: On January 31, 2020, Mona Jaame-Bozorgi, 31 was taken to the emergency at the Imam Khomeini Airport, and from there, due to Coronavirus infection was transferred to the Yaftabad Hospital. She was the group leader for the Chinese passengers who had been in contact with them for ten days. She had shortness of breath, weakness and coughing symptoms. After being visited by Dr. Forouzan, and receiving consultation, she was transferred to the hospital for Coronavirus infection and for follow up treatment."