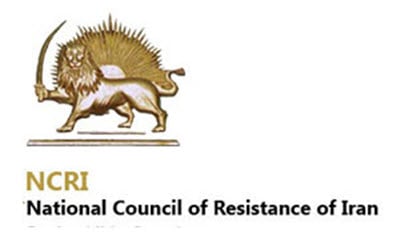 Iranian Resistance welcomes postponement of Rouhani's visit to Austria, calls for complete cancelation of the trip by the Austrian Government
The Iranian Resistance welcomes the postponement of the visit of Hassan Rouhani, the President of the clerical regime, to Austria and calls upon the President, Chancellor, and the Government of Austria to permanently cancel this trip. This trip only feeds the Iranian regime's torture and execution at home and export of terrorism and belligerence in the region and will embolden it to further brazenly violate all the universal principals of human rights and democracy.
Regardless of the reason behind Rouhani's decision, i.e. the regime's internal feuding and concern regarding its growing international notoriety, or remarks of Austrian leaders on the conditions for annulment of sanctions, the postponement of the trip indicates the impasse faced by the regime and its president who despite the nuclear agreement and despite the dire political and economic needs, are devoid of the least capacity and capability to move towards normalization of relations with the international community.
What happened in Austria is in line with the regime's general political guidelines that its supreme leader, Ali Khamenei, laid out in detail on March 20 on the occasion of the Iranian New Year. Khamenei said the West and US demand the Iranian regime "to give up the resistance in the region, not to provide political and logistical support to the deprived people of the region like the people of Gaza, Yemen, Bahrain…You see what sort of fanfare they created the world over on our missiles and said why the Islamic Republic possesses such missiles? Why it possesses long range missiles? … Why the Islamic Revolutionary Guards Corps (IRGC) was formed, why the IRGC Qods Force was formed?"
Rouhani's record for his two-and-a-half-year tenure as the president is also in line with Khamenei's remarks. His record includes more than 2300 executions that Rouhani has described as "divine orders" and "the Parliament's laws that belong to all the people", unprecedented belligerence and meddling in Syria and full-fledged support to its dictator, Bashar Assad and slaughter of the Syrian people, export of terrorism and fundamentalism to the region, and increase of military and security budget resulting in further public destitution.
Foreign Affairs Committee of the National Council of Resistance of Iran
March 30, 2016