THIS PAGE WILL BE UPDATED WITH THE LATEST NEWS
UPDATE: 9:00 PM CET
Friday Protests in Zahedan, Southeast Sistan and Baluchestan Province
On Friday, September 15, the people and youth of Zahedan took to the streets for a demonstration following the prayers. The people of Zahedan chanted,
"Death to Basijis, death to the IRGC"
"Either death or freedom"
"Death to the dictator"
"I swear on the blood of our comrades; we stand until the end"
"Like martyr Yaser, we are ready for death"
---
Iranian Hackers Target Secrets Held by Defense, Satellite, and Pharmaceutical Firms, Microsoft Says
Iranian state-backed hackers have targeted satellite, defense, and pharmaceutical firms in the US and around the world to gather intelligence and to possibly build out domestic production in those industries amid heavy US sanctions, Microsoft analysts said Thursday.
The hackers have since February successfully broken into a few dozen of the thousands of organizations they have targeted with a blunt hacking technique that underscores the determination of Tehran's hacking teams to access valuable intelligence targets, according to Microsoft.
A heavy regime of US sanctions has sought to cut off Iranian access to military hardware and has, according to a United Nations panel, in some cases deterred Western companies from sending medical supplies to Iran.
---
Virginia Man Convicted of Exporting Heavy Equipment to Iran in Violation of US Sanctions Laws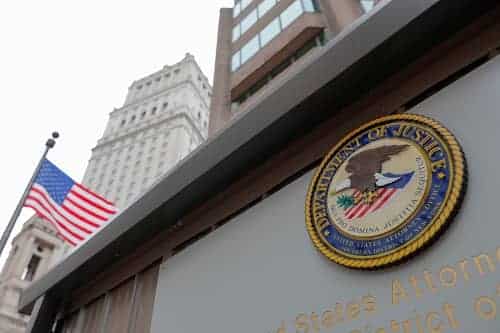 ATLANTA – A federal jury has convicted Jalal Hajavi of conspiring to violate the International Emergency Economic Powers Act ("IEEPA") and the Iranian Transactions and Sanctions Regulations ("ITSR"), smuggling goods from the United States, unlawfully exporting and reexporting goods from the U.S. to Iran without a license, and unlawfully engaging in transactions and dealings based on his participation in a scheme to unlawfully export heavy equipment from the U.S. to Iran by routing the shipments though the United Arab Emirates.
"Hajavi chose to leverage his Florida business to illegally export materials to Iran rather than to lawfully contribute to the U.S. economy," said U.S. Attorney Ryan K. Buchanan.  "The U.S. trade sanctions against Iran exist to help keep our country and citizens safe. Those who seek to profit by evading these prohibitions will be held accountable."
---
The United Nations Truth-finding Committee's Report on the First Anniversary of the 1401 Uprising in Iran
The United Nations Truth-finding Committee stated in a report on the first anniversary of the 1401 uprising in Iran: One year after the onset of nationwide protests in Iran, harassment and persecution of women and girls by the government are on the rise. This independent international truth-finding committee warned that the Iranian regime authorities have intensified punishments against those using their fundamental rights, including religious freedom, freedom of expression, and assembly.
The report states in part, "Twenty-two-year-old Jina Mahsa Amini was arrested and forced into a van by Iran's so-called "morality police" in the capital Tehran on 13 September last year. Authorities alleged she was not in conformity with the country's strict laws on mandatory veiling. She died on 16 September reportedly after suffering a heart attack. Her family, however, denied she had any heart issues and alleged she was tortured.
---
Britain, France, Germany To Retain Ballistic, Nuclear Sanctions on Iran
PARIS/LONDON, Sept 14 (Reuters) – Britain, France and Germany said on Thursday they would retain ballistic missile and nuclear proliferation-related sanctions on Iran that were set to expire in October under the 2015 Iran nuclear deal, a step that could provoke Iranian retaliation. Reuters first reported in June that European diplomats had told Iran they planned to keep the measures.
"In direct response to Iran's consistent and severe non-compliance with its JCPoA commitments since 2019, the governments of France, Germany, and the United Kingdom intend to maintain nuclear proliferation-related measures on Iran, as well as arms and missile embargoes, after Joint Comprehensive Plan of Action (JCPoA) Transition Day on 18 October 2023," a spokesperson for the three countries, known as the E3, said in a statement.
---
Treasury Sanctions Iranian Officials and Companies Connected to Repression in Advance of the Anniversary of Mahsa "Zhina" Amini's Death
WASHINGTON — Today, the U.S. Department of the Treasury's Office of Foreign Assets Control (OFAC) is designating 29 individuals and entities in connection with the Iranian regime's violent suppression of nationwide protests following the death of Mahsa "Zhina" Amini in custody of its 'Morality Police,' and the regime's continued efforts to detain dissenting voices and restrict access to a free and open internet. OFAC's action targets: 18 key members of the regime's security forces, the Islamic Revolutionary Guard Corps (IRGC) and the Law Enforcement Forces (LEF); the head of Iran's Prisons Organization; three individuals and one company in connection with the regime's systematic censorship and blocking of access to the internet; and three IRGC and regime-controlled media outlets––Fars News, Tasnim News, and Press TV––and three senior officials. Today's action is taken in coordination with partners from the United Kingdom, Canada, Australia, and other partners who are also imposing sanctions on those involved in the Iranian regime's repression.
---
UK Sanctions More Iranian Officials to Mark Anniversary of Mahsa Amini Death
LONDON, Sept 15 (Reuters) – Britain on Friday imposed sanctions on four Iranian officials to mark the first anniversary of the death of Mahsa Amini in the custody of Iran's morality police.
The sanctions target senior decision-makers enforcing Iran's mandatory hijab law and were coordinated with similar moves by the United States, Canada and Australia, Britain's foreign ministry said in a statement.
Those sanctioned include Iran's minister for culture and Islamic guidance, his deputy, the mayor of Tehran and an Iranian police spokesman, it added.
---
European Council Implementing Decision Concerning Restrictive Measures Directed Against Certain Persons and Entities in View of the Situation in Iran
On 25 September 2022, the High Representative of the Union for Foreign Affairs and Security Policy issued a declaration on behalf of the Union deploring the widespread and disproportionate use of force by the Iranian security forces against non-violent protestors, noting that it had resulted in the loss of lives as well as a large number of injuries. The declaration also spelled out that those responsible for the killing of Mahsa Amini must be held accountable, and called on the Iranian authorities to ensure transparent and credible investigations to clarify the number of deaths and arrests, to release all non-violent protestors, and to provide due process to all detainees. Furthermore, the declaration stressed that Iran's decision to severely restrict internet access and block instant messaging platforms blatantly violates freedom of expression. Finally, the declaration stated that the Union will consider all the options at its disposal to address the killing of Mahsa Amini and the way Iranian security forces responded to the ensuing demonstrations.
---
UPDATE: 8:00 AM CET
Khamenei's Desperate Attempts Against the Uprising of Iran's Baluch People
Iranian regime supreme leader Ali Khamenei's numerous attempts in recent months to suppress the popular protests in Sistan and Baluchestan province failed. For this reason, on September 11, Khamenei met with officials of this province and issued a warning regarding the advance of "armed and prepared enemies."
In the past, Khamenei has made repeated attempts to suppress and intimidate the uprising in Baluchestan by deploying his suppressive forces. However, the brave people of Baluchestan have made it clear that they are not frightened by killings and repression, and they will not allow the bloodshed of their brothers and sisters to go unchallenged.
In January 2022, Khamenei appointed Revolutionary Guards commander Mohammad Karami as the governor of Sistan and Baluchestan province.
---
Iran's Regime Continues To Raise Pressure on Political Activists and PMOI Families
As Iran prepares to mark the first anniversary of the 2022 nationwide uprising, the regime is engaging in wanton criminal activities against former political prisoners and relatives of the members of the People's Mojahedin Organization of Iran (PMOI/MEK).
On September 13, security forces in Tehran arrested former political prisoners Zahra Safaie and Parastoo Moeini and transferred them to the notorious Evin Prison. They are kept in Ward 209, where political prisoners are tormented.
Zahra Safaie, 61, had been arrested and imprisoned multiple times in the past on political charges. Her most recent arrest was in 2019. She was released from prison in February 2023, mere months before being arrested again.
---
Iran's Data Secrecy Meant to Cloak Economic Realities
In late August 2023, Iranian regime officials proposed the establishment of a 'national data center.' Their rationale? To curtail transparency in handling security, commercial, and economic data. This move, they argue, necessitates a national data center that decides what information can be made public. (Tabnak, 30 August 2023). Why is such a proposal gaining traction? The answer is straightforward: Iran's central bank can no longer furnish regular economic statistics, and the Ministry of Industry, Mine and Trade has hesitated to release pertinent data. Even the Statistics Center, tasked with this responsibility, finds itself constrained in sharing critical economic realities and challenges. The root cause? The nation's precarious social and economic conditions, foreshadow impending nationwide protests.
---
A Young Protester Was Shot to Death by Security Forces in Karaj
On Wednesday, September 13, 2023, security forces killed a young man named Hamed Bagheri in Golshahr, Karaj, by firing four bullets. They subsequently abducted his body.
According to this report, Hamed Bagheri was from Islamabad-e Gharb but lived in Golshahr, Karaj. He was targeted by security forces and shot with four bullets after he was caught while calling on the people to hold a protest gathering. The family of this young Kurd has not been able to see the body of their son, and government agencies are refusing to hand over the "abducted corpse."
According to sources close to Hamed Bagheri's family, the young man chanted slogans against dictatorship while calling on people to stage a protest. He was attacked by government forces for encouraging the people of Golshahr, Karaj, to gather for a protest.
---
New York—September 13, 2023: Protest Rally by MEK Supporters Against the Presence of the Mass Murderer Ebrahim Raisi at the UNGA
New York—Sept 13: MEK Supporters Rally Against the Presence of the Mass Murderer Raisi at the UNGA
New York—September 13, 2023: Freedom-loving Iranians and supporters of the People's Mojahedin Organization of Iran (PMOI/MEK) held a protest rally in front of the UN against the presence of Ebrahim Raisi, the mass murderer responsible for the 1988 massacre in Iran, at the United Nations General Assembly (UNGA).
---
Also, read Iran News in Brief – September 14, 2023