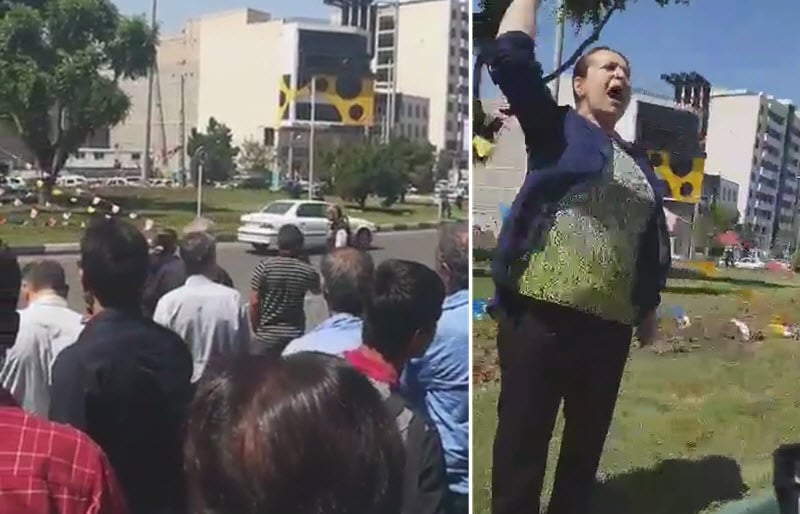 KARAJ, Iran, June 13, 2018 – This morning, a brave woman in the Iranian city of Karaj, west of the capital Tehran, loudly chanted slogans against the regime's supreme leader and repeatedly shouted "Death to Khamenei."
Her defiant chants in Mehran Square quickly caught people's attention.
Images of her act of open defiance of the mullahs' regime quickly appeared on the internet. People are seen ringing around her as she chants.
In another video clip, the brave woman is seen protesting against the execution of political prisoners, in particular the planned execution of Hossein Panahi, and the killing of youths by the religious dictatorship.
https://www.youtube.com/watch?v=EFJFq6cGxF4 width="560″ height="315″ frameborder="0″ allowfullscreen="allowfullscreen">