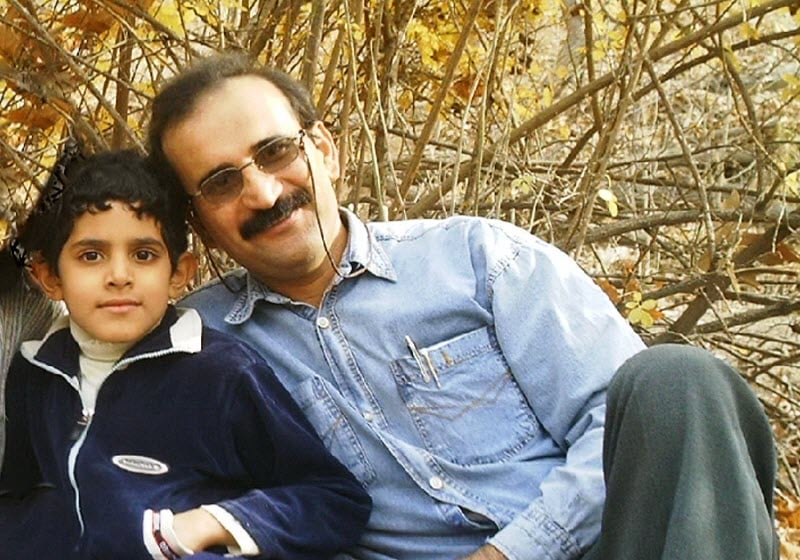 By Staff Writer
Gholamreza Khosravi, was a 49-year-old political prisoner from the south-western city of Abadan, and a Sympathizer of the People's Mojahedin Organization of Iran (PMOI/MEK).
In his earlier years, Khosravi was sentenced to ten years in prison, but was freed after five.
Later in his life, was arrested again for providing financial support for the Iranian Resistance TV station, known as 'Simay-e-Azadi' (which means 'Voice of Freedom' in Persian), and charged for his cooperation with the MEK. He was sentenced to six years in prison, three of which were later suspended; but with the intrusion of the prosecutors (of Kerman and other regions of the country) and the influence of security agents, his case escalated to Tehran and the verdict changed through utterly unlawful proceedings.
He spent 40 months in the solitary confinements of various detention centres, including Kerman's Ministry of Intelligence, Section 64 of the Ministry of Defence, and Section 240 of the Evin prison.
On May 31st 2014, the Amnesty International commented on Khosravi's case, and described his sentence as a 'violation of international and national laws'. It also called on the Iranian regime to halt his execution immediately; the Deputy of its 'Middle East and North Africa' sector, Hasibeh Haj-Saraei, announced: "The Iranian authorities are about to execute a man who has been denied a fair trial".
Despite these efforts, Khosravi's sentence stayed in place, and he was hanged on the night of June 1st 2014, alongside other non-political prisoners.
After his execution, which took place in the Rezvan Gardens of Isfahan and under very strict conditions, Khosravi was buried in the presence of some of his first-degree relatives.
Iranian people consider him a hero and a symbol of perseverance over the principles of Freedom and Democracy who courageously sacrificed his life and never surrendered to the religious fascism ruling his homeland.