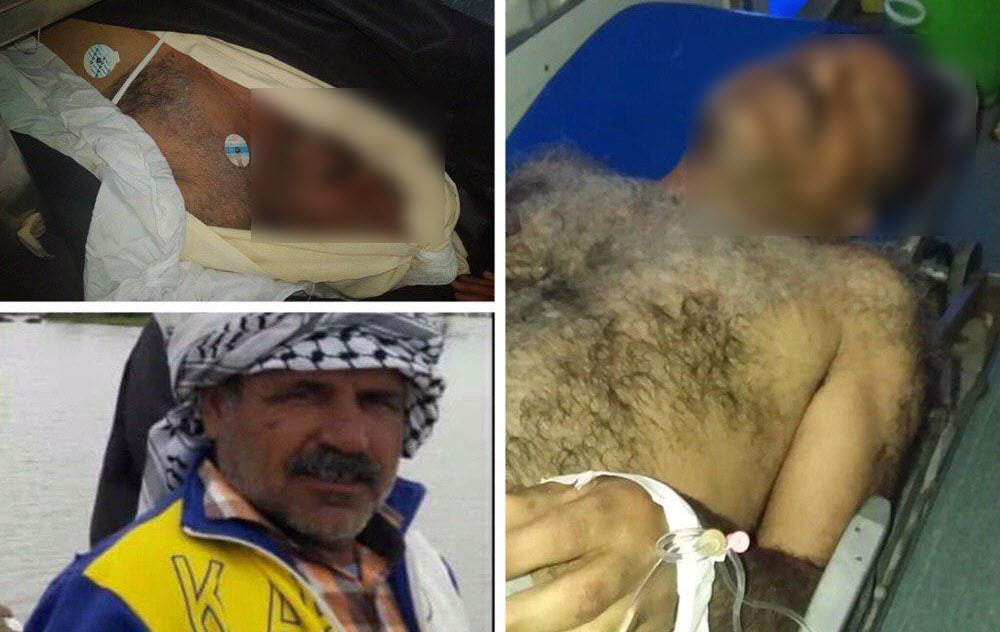 ‌By Shahriar Kia
One protester was killed and several more were wounded in Iran on Wednesday as the Revolutionary Guards (IRGC) opened fire on residents in villages around Susangerd and Dashte Azadegan in Khuzestan province.
The protester who lost his life has been named locally as Abud Rabie. He was shot in the neck by the IRGC.
The locals, who were responding in self-defence to the IRGC units according to online videos, had built flood dams to prevent the rising waters from getting to their farms, but the IRGC opened them to divert water away from IRGC-controlled oil wells.
This altercation has increased the Regime's concerns that public unrest over the floods, which have now hit 28 of Iran's 31 provinces and left hundreds dead, could threaten national security.
Of course, this public anger is because regime officials have failed to prevent flood damage, get aid to the affected, or even rescue those trapped. Instead, as tens of thousands of people are forced to live in tents (or out in the open), the Regime is more concerned with suppressing protests.
Even IRGC ground force chief Mohammad Pakpour has criticised the government response. (Although, we should note that this is merely evidence of factional infighting between the administration and the IRGC because the IRGC has never cared about the Iranian people.)
He said: "There are too many problems, there is no management. No government official dares to go there, it is terrible. God is witness that they are very angry. I have just been able to get out of their way. They are very upset. They are very angry. Well, they have a very terrible situation."
April 2 Update-4
While
Locals are extremely angry to see former IRGC chief Mohsen Rezaie visit flood hit areas.
One man says:
"Have you come to take pictures & selfies? Why have you come? Get lost!"

Iranians are holding the regime responsible for devastation. pic.twitter.com/2L4MfOUNTp

— Heshmat Alavi (@HeshmatAlavi) April 3, 2019
Hamid Reza Kazemi, a member of the Parliament from Poldoukhtar and Mamoulan, said: "Half of the town of Poldokhtar, half of the town of Mamoulan and about 20 villages have completely submerged under water. Relief is very limited due to the fact that it is done by helicopters because the extent of the flood areas is very high. The communication roads of about 100 villages are still closed … Villagers have taken refuge in the mountains and have no facilities now. … Relief efforts should be carried out more extensively because the extent of the flood areas is very high and relief efforts should be made to the people more quickly. "