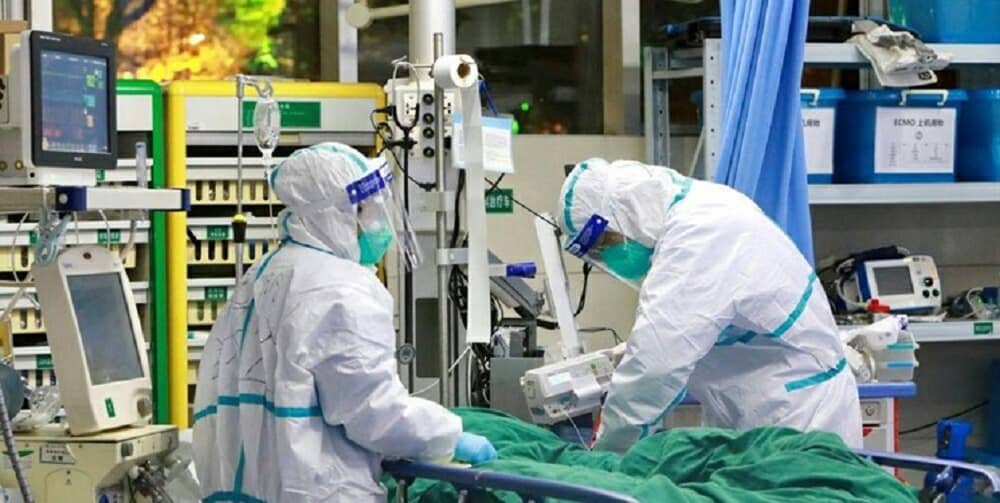 Regime's Health Ministry's state-controlled COVID-19 statistics: The COVID-19 death toll in the past 24 hours was 434 (the highest figure in 99 days), ICU hospitalization 6,170, the highest figure since the onset of the pandemic, and hospitalization figures are the worst since the beginning of the pandemic. (IRNA news agency, August 5, 2021)
Mashhad University of Medical Sciences and the Municipality: Out of 1,444 COVID-19 inpatients in the Province, 432 people were admitted to ICU and the death toll in Mashhad is on the verge of triple digits. (ISNA news agency, August 5, 2021)
West Azerbaijan University of Medical Sciences: COVID-19 patients referring to the Province medical facilities have increased by 2.5 to 3 times in the past 16-hour. ((ISNA, August 5, 2021)
Boyer-Ahmad County Governor: The admission capacity of Yasuj hospitals and even hospital corridors have been completed. (IRNA, August 5, 2021)
According to state-controlled COVID-19 statistics in provinces, 1,000 people are hospitalized in Babol, 1,444 in Mashhad, 2,000 in Golestan, 2,774 in Isfahan, and 3,951 in Fars. (IRNA, August 5, 2021)
The People's Mojahedin Organization of Iran (PMOI/MEK) announced on Thursday, August 5, 2021, that the Coronavirus death toll in 547 cities had exceeded 348,800. The number of victims in Tehran has reached 81,656, Isfahan 23,585, Khuzestan 22,086, Khorasan Razavi 21,215, Mazandaran 13,505, Lorestan 13,080, West Azerbaijan 12,653, Fars 11,967, Gilan 11,241, Qom 10,335, Alborz 10,188, Sistan and Baluchestan 10,085, Kerman 8,683, Golestan 8,240, Hamedan 7,213, Yazd 6,082, Hormozgan 5,975, North Khorasan 4,784, Ardabil 4,190, Bushehr 3,974, Ilam 3,581, and Chaharmahal and Bakhtiari 2,815.
Secretariat of the National Council of Resistance of Iran (NCRI)
August 5, 2021