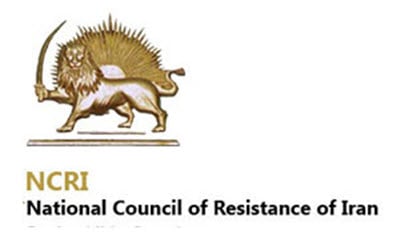 Rouhani, Larijani unveil role of conflicting factions in Babak Zanjani's $2.8bn theft
The internal disputes between ruling factions in Iran over massive thefts and plundering the Iranian People's God-given wealth has reached a new phase of revelations and counter-revelations. The recent row is over both factions' collaborations with former oil tycoon Babak Zanjani who was arrested in 2013 and sentenced to death for stealing $2.8 billion through selling oil in the black market. Zanjani, however, claims to have returned the money.
Iranian President Hassan Rouhani delivered a speech on December 28th in this regard saying, "With all the supervising systems across the country… can one single person steal three billion dollars? Where was he linked to? Who supported him? Who were his partners?" and where has the money gone, being the main issue at hand.
Rouhani went on to accuse the cabinet of former Iranian president Mahmoud Ahmadinejad of having a role in this theft, and the current judiciary, known to act based on orders directly from Iranian Supreme Leader Ali Khamenei, to have issued a death sentence for Zanjani in order to cover up all remaining traces and those involved behind the scene.
"From the first day of this case I suggested this individual be handed over to the Ministry of Intelligence to have all the information in this regard come to light, for the case to be worked on properly, and then handed over to the judiciary. For some reason this was not agreed with," Rouhani said. (State-run IRIB TV – December 28, 2016)
Judiciary chief Sadegh Larijani made his own remarks in response on January 2, raising allegations against Rouhani and his cabinet of collaborating with Zanjani.
"Many of the claims raised by Zanjani have not been made public 'to maintain certain people's respect' and … he has provided millions to the presidential elections (Hassan Rouhani)," he said.
"Now you are saying let's look deep into this matter, fine, we have no objections!" he said in threatening Rouhani.
"Traces of the money provided can easily be found at the Central Bank and the Foreign Ministry; the cabinet must be held accountable; we are the complainants… we must see where and to what country these currencies have been sent to by the Niku Company, acting under the authority of the (state) oil company?… it has been three years since we have been telling this to the cabinet, yet they are not listening," Larijani added, accusing Rouhani's cabinet of failing to cooperate with the case investigation. (Pars News, affiliated to Khamenei's faction – January 2, 2017)
Mullah Mohseni Ejei, spokesman and first deputy of Iran's judiciary, held a press conference two days later on January 4, accusing Rouhani's cabinet of covering up the truth.
In his remarks he shed light on the apprehension of "senior figures, their relatives, and those in high places," in debt ranging from "six to ten trillion rials (around $170 million to $285 million)." He said it is unfortunate that he cannot reveal their names, adding, "These individuals seek to place pressure on the judiciary to force us to end our struggle against senior figures."
43-year old Babak Zanjani is a novice businessman who reaped billions of dollars in personal wealth through the course of a decade of dealing with senior Iranian regime officials. Revelations and counter-revelations by rival factions clearly show he was the regime's middleman for smuggling oil, money-laundering and bypassing sanctions. He also facilitated massive thefts by the regime's ruling factions. He received "top entrepreneur" awards from former Iranian presidents Akbar Hashemi Rafsanjani and Mohammad Khatami.
In 2013 the U.S. Treasury Department sanctioned Zanjani for his role in facilitating the regime in bypassing sanctions. The UK Treasury and European Union also followed suit and sanctioned Zanjani in 2014.
It is worth noting that the Zanjani case is only one example of the billions stolen by the mafia factions ruling Iran. Rafsanjani revealed $800 billion of Iran's wealth were plundered during the Ahmadinejad's tenure.
"Rampant systematic corruption has engulfed the entire system, entering all the country's ranks and files like termites," said Iranian First Vice President Es'haq Jahangiri. (State-run media – November 7, 2016)
This significant plundering is taking place at a time when these days images and reports of thousands of 'grave sleepers' and other homeless Iranians sleeping in the streets, or parents unable to make ends meet and provide food for their children being forced to literally sell their newborn infants, have raised widespread anger amongst the Iranian people, and reactions in social media and media outlets have terrified the entire regime.
Secretariat of the National Council of Resistance of Iran
January 7, 2017