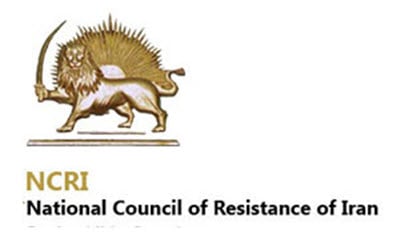 Rajavi: Resolution makes UNSC referral of Iran's crimes, prosecution of senior officials more essential
On December 19, 2016, the UN General Assembly adopted its 63rd resolution condemning human rights violations in Iran.
Iranian Resistance President-elect Maryam Rajavi said the 63rd resolution condemning human rights violations in Iran, shedding light only on a tip of the iceberg on the Iranian regime's inhumane crimes, makes it more essential than ever the referral of this regime's dossier of systematic and dire human rights violations to the United Nations Security Council, as well as the prosecution of its senior officials. This resolution clearly testifies the catastrophic results of the international community's appeasement policy and inaction vis-à-vis this regime with a record of executing 120,000 political prisoners, including massacring 30,000 political prisoners in the span of a mere few months during the summer of 1988.
This resolution, adopted with 85 votes in favor, expresses "serious concern at the alarmingly high frequency of the imposition and carrying-out of the death penalty by the (Iranian regime)… including executions undertaken for crimes that do not qualify as the most serious crimes, on the basis of forced confessions or against minors and persons who at the time of their offence were under the age of 18…" It also called on the Iranian regime "to abolish, in law and in practice, public executions," and demanded the regime "to ensure, in law and in practice, that no one is subjected to torture or other cruel, inhuman or degrading treatment or punishment."
Praising the persistance of political prisoners in the face of the regime's increasing pressures, Mrs. Rajavi called for the U.N.'s intervention in defense of these political prisoners.
"Conceding concessions to the religious autocracy ruling Iran under the pretext of signing the nuclear deal or supporting the so-called 'moderates' inside the regime not only has failed to decrease domestic crackdown inside Iran, but has actually led to the regime becoming more ruthless, and has imposed irrecoverable damages upon the people of Iran and the entire region. Today, the Iranian people are not the only victims of this regime's crimes. In fact, the fire of Tehran's policies has engulfed the entire region. The same criminals who consider their role in the 1988 massacre as a source of pride are these days very vividly admitting to crimes against humanity in Aleppo, describing it as a glorious victory and holding 'thanksgiving' ceremonies for such a cause," she said.
The UN resolution urged Tehran "to cease enforced disappearances" and "address the poor conditions of prisons, to eliminate the denial of access to adequate medical treatment and the consequent risk of death faced by prisoners." It further urged the regime "to end widespread and serious restrictions, in law and in practice, on the right to freedom of expression, opinion, association and peaceful assembly, both online and offline, including by ending the harassment, intimidation and persecution of political opponents, human rights defenders, women's and minority rights activists…" and "to release persons arbitrarily detained for the legitimate exercise of these rights, to consider rescinding unduly harsh sentences, including the death penalty and long-term internal exile, for exercising such fundamental freedoms" and "to eliminate, in law and in practice, all forms of discrimination and other human rights violations against women and girls," as well as against "persons belonging to ethnic, linguistic or other minorities."
Secretariat of the National Council of Resistance of Iran
December 19, 2016