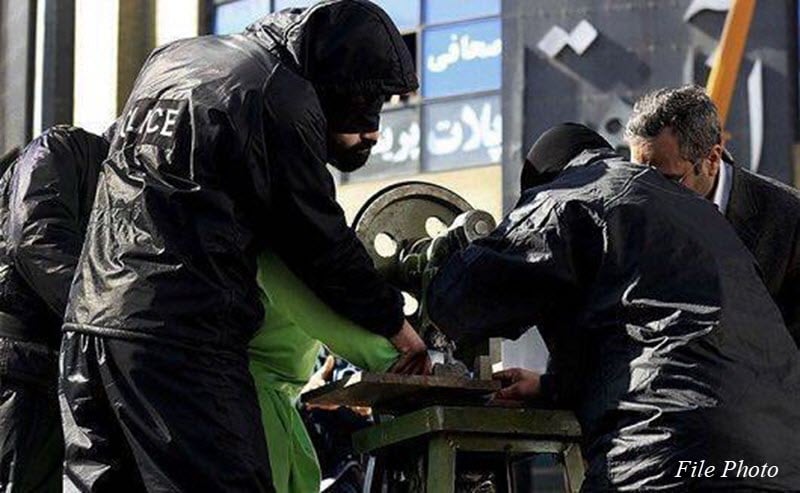 NCRI Staff
NCRI – On Wednesday, 17 January 2018, the inhuman sentence of hand amputation for a prisoner accused of "stealing sheep of villagers" was implemented by the Iranian regime's judiciary in central prison of Mashhad.
According to the state-run Khorasan news agency, the verdict was executed at Mashhad Central Prison at 9:00 am under the supervision of the judges, and the hand of the 34-year-old prisoner was forcefully placed under the guillotine and cut off. The victim who was identified by his initials as A. Kh. has been in prison for six years.
The Secretariat of the National Council of Resistance of Iran announced on 22 September 2017 that the mullahs' regime resorts to executions and hand amputations on the pretext of theft, while the main thieves are the rulers of the regime whose astronomical and chain thefts and plundering of Iranian wealth are the constant issues of the factional feud and conflict among the regime's internal bands.