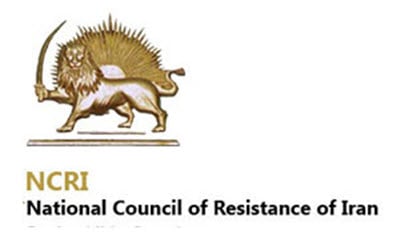 The Iranian resistance calls on all international human rights organizations especially the High Commissioner for Human Rights, the Special Rapporteur on the situation of human rights in Iran, the Rapporteur on the right to life and the Rapporteur of the working group on arbitrary arrests to take immediate and effective action to address the situation of political prisoners especially the political prisoner on hunger strike Jafar Azimzadeh who is in critical condition.
The religious fascism ruling Iran not only does not respond to the justified demands of political prisoners, but has increased pressure on them, and with trumped up charges and various obstacles is trying to further harass and torture them.
Political prisoner Jafar Azimzadeh, who is workers' rights activist, became unconscious on Monday morning, June 27, on the sixtieth day of a hunger strike. He remains in critical condition. His blood pressure and heart rate have dropped dramatically and he is faced with severe headaches. On Saturday, June 25, the doctor said after his visit that this striking prisoner's physical weakness will reach to the point of no return soon. Mr. Azimzadeh went on hunger strike to protest against "the violation of the fundamental rights of teachers and workers" and their "false trial and imprisonment" and charges of "acting against national security" against labor activists and teachers. But Tehran's criminal prosecutor, Abbas Jafari Dowlatabadi, has sent him a message saying we are ready to pay the price of you dying due to hunger strike.
The physical condition of 30-year-old political prisoner Alireza Golipour, who suffers from cancer and serious lung infection, in the fifteenth day of his hunger strike is very critical. Despite his deteriorating condition, the executioners beat him a few days ago in order to take a forced confession and apology such that he had heavy nose bleeding. He has also suffered serious lesions as a result of torture and severe blows pounded to his chest area, where he has had lung operation, by the henchmen.
Political prisoner Shahram Pour Mansouri, who has been on hunger strike for 21 days to protest his continued detention and not being released, suffers from severe low blood pressure, weight loss, heart issues and chest pain. He was arrested in 2000 while he was only 17. He has spent 16 years in detention and according to the regime's own court order was supposed to be released on August 21, 2015. Mardani, the head henchman of Gohardasht Prison in Karaj, instead of responding to this young prisoner's rightful demand, has told him even at the cost of his life, he would not do anything for him.
Mohammad Abdollahi, a political prisoner in Urumiyeh central prison who has been on hunger strike since 28 days ago, is in dire condition. Despite his condition, the henchmen have transferred him to solitary confinement since 20 days ago. Following his arrest on March 18, 2011, he was heavily tortured and persecuted and has been condemned to death on the charge of "Moharebeh" (waging war against God).
Political prisoner Ayoub Assadi, a resident of Kamyaran, is on hunger strike since June 6 to protest the denial of medical care. He was arrested in 2011 in a village near Sanandaj and was sentenced to 20 years in prison and exile in Kashmar. He suffers from asthma, lumbar disc and intestinal problems.
Secretariat of the National Council of Resistance of Iran
June 27, 2016