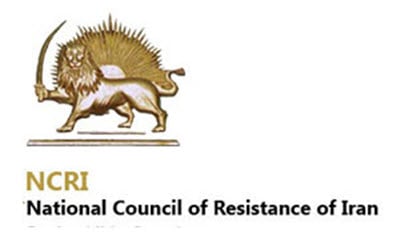 Javad Larijani, the regime's head of human rights, acknowledges a "torrent of executions" and justifies torture and brutal punishments under the pretense of Qisas describing them as "holy verdicts"
The mullahs' antihuman regime hanged 13 prisoners on May 17 in the cities of Yazd, Urmia and Mashhad. In Yazd and Urmia 12 prisoners were collectively hanged. One prisoner had been condemned to death just for thievery.
Also in Mashhad, a young prisoner was publicly hanged. A placard posted at the hanging site described the death penalty as an "element for the survival and establishment of security in the society."
A day prior to these collective executions, Javad Larijani, the brother of the head of the judiciary and the regime's theorist of torture and execution who is the head of the so-called "human rights" institution, confirmed the "torrent of executions related to narcotics." He expressed concern that the cruel punishments of the mullahs' Sharia Law are being questioned, stating: "Regretfully, today, the Qisas verdict which is a holy verdict… is being questioned… the universality of the United Nations documents does not mean that the Western lifestyle is the best model… this is exactly where we should strongly stand up." He then resorted to justifying torture, noting: Some "believe that any corporal punishment is torture, whereas torture is to use force to extract something." (State-run Aftab website, May 16)
On this same day, Abbas Jafari Dolatabadi, Tehran's criminal prosecutor, brazenly said: "Officials in Western countries always bring up allegations relating to human rights… against Iran that lack any basis in reality."
When the medieval regime acknowledges a "torrent of executions" and describes atrocious and medieval punishments such as chopping of hands and gouging out of eyes as "holy verdicts" and justifies torture, this shows that it cannot sustain its rule for a single day without resorting to execution and suppression. This is where all factions of the mullahs' regime are one and the same, and any propaganda about a moderate faction is a despicable deception that serves to justify trade with this regime. However, without paying any heed to these absurd propaganda, the Iranian people demand nothing less than the overthrow of this regime and the establishment of democracy in Iran.
Secretariat of the National Council of Resistance of Iran
May 18, 2016