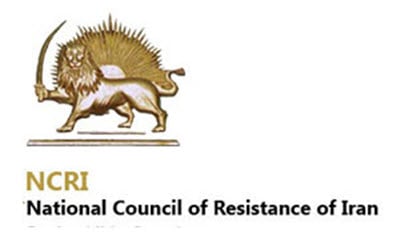 The Iranian Resistance calls on international human rights defenders, particularly the UN High Commissioner for Human Rights, the Special Rapporteur on torture and other cruel, inhuman or degrading treatment, the Special Rapporteur on the right of everyone to the enjoyment of the highest attainable standard of physical and mental health, the Working Group on Arbitrary Detention, and the Special Rapporteur on the situation of human rights in Iran, to take immediate and effective measures to secure the unconditional release of sick political prisoners and to provide them with immediate and essential medical care. It also calls for the formation of an international delegation to investigate the dreadful conditions of the regime's prisons in Iran.
Depriving prisoners of access to medical services is aimed at breaking their will or tormenting them to death and is a clear case of a crime against humanity. This antihuman method has endangered the lives of a large number of prisoners or risks delivering irreparable harm to them.
Afshin Sohrabzadeh, 26, is a political prisoner suffering from colon cancer, but the henchmen obstruct his transfer to the hospital. He has become very feeble due to internal bleeding and has lost 40 kilograms while also suffering from respitory problems. He was arrested seven years ago and condemned to 25 years in prison and transferred to exile to Miandoab Prison which has very harsh conditions. In the morning of May 7, the Revolutionary Guards' (IRGC) intelligence in Kermanshah apprehended his brother Kaveh Sohrabzadeh because he had disseminated information on his sick brother and had attempted to improve Afshin's health.
Omid Kokabee, 34-year-old nuclear physicist, is suffering from cancer tumor of the kidney for a long time. Due to intentional hampering in his treatment he had to undergo surgery in recent weeks where his right kidney was removed. The henchmen even enchained him to his bed in the hospital. He is a post-doctorate student in nuclear physics and was arrested five years ago because he refused to cooperate with the regime in its bomb-making project. After undergoing many physical and psychological tortures, he was condemned to 10 years in prison on the absurd charge of "having links to a hostile government and illegitimate earnings."
Alireza Golipour, 30, is deprived of medical care despite suffering from lung cancer and severe and continuous bleeding of the nose. As a student in communications and a staff of the intelligence ministry, he was arrested in the 2009 uprising. He was once again arrested in October 2012 and after many months of torture and solitary incarceration was transferred to the ward of ordinary prisoners in Evin Prison where he was harassed by regime's mafia-like gangs in the prison. Meanwhile, his family is also constantly threatened.
Ali Moezzi, 66, suffers from bladder carcinoma, and prostate and renal problems. The henchmen not only prevent him from undergoing surgery, but despite the fact that his sentence was over got him condemned to an extra year in prison through fabrication of charges against him. As one of the political prisoners of the 1980s, he has been imprisoned again for visiting his children in Camp Ashraf.
Zeinab Jalalian, 44, a Kurdish political prisoner, is suffering from eye disease and is about to lose her eyesight. She is also ailing of acute duodenum disease. The henchmen have conditioned her dispatch to a hospital to holding hostage a young member of her family. She was arrested in March 2008 on the mullah-fabricated charge of Moharebeh and received a life sentence.
Abdolfattah Soltani, 63-year-old lawyer, suffers of cardio, disc prolapse in the back and neck, unstable blood pressure, and acute digestive problems and recently has unusually lost weight. Mr. Soltani was arrested in June 2009 and condemned to 10 years in prison on the charge of "propaganda activity against the system." Among his charges are defending the rights of imprisoned workers, students and journalists.
Mohsen Daneshpour Moghaddam, 73, is suffering from numerous diseases including vasoconstriction, cardiac disease, knee arthritis, and disc prolapse due to the harsh prison conditions and old age. He was arrested on December 27, 2009, along with his wife, son and daughter-in-law for having contacts with the PMOI/MEK and sentenced to death.
Massoud Arab Choubdar went unconscious in Gohardasht (Rajai Shahr) Prison due to a severe drop in his blood pressure. His right hand is also badly injured due to torture. On April 28, torturers that work in the prison under the pretext of physicians expelled him from the prison infirmary and returned him to the ward. He is staging a hunger strike in protest to being transferred to the ordinary criminals' ward. He was arrested in 2013 and is serving a three year sentence.
Ayatollah Hossein Kazemeyni Boroujerdi suffers from cardiac, lung and renal diseases, diabetes, asthma, Parkinson and poor eyesight. In a sham trial in October 2006 he was condemned to 11 years in prison. On April 7, 2016, he was suspiciously poisoned and ever since he has severe pains in the lower limbs and drastic deterioration of the eyesight.
Secretariat of the National Council of Resistance of Iran
May 7, 2016