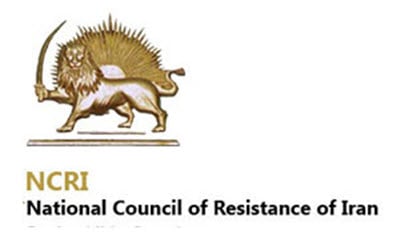 Maryam Rajavi calls courageous people of Khuzestan province to continue and intensify protests
The people of Ahvaz in southwest Iran continued their rallies for the fifth consecutive day outside the regime's governorate, protesting atrocious air contamination, and continuous water and electricity outages in various cities across Khuzestan Province. The angry crowd was heard chanting: "No to this humiliation", "If our problems are not solved, Ahvaz will witness an uprising", "Karoon River is dried up, Ahvaz is in unrest," "We will be here until our problems are solved", "Khuzestan has oil, but its people are poor", "Rouhani, shame, shame, shame", "The cabinet of management and hope, where is the management, where is the hope?"
They also chanted in Arabic: "With my blood, with my life, I will save Karoon River."
The demonstrators raised placards written: "Ahvaz = Aleppo, no water, no electricity, no necessities", "Unemployment, no water, no jobs; Mahshahr (a city of Khuzestan Province) is not Iran's step-child", "Will anyone answer our plea?"
Saluting courageous people, youth and women of Khuzestan, especially distressed people of Ahvaz, Mrs. Maryam Rajavi asked them to intensify their just protests and to insist on their urgent demands for minimum necessities of life such as clean weather, water and electricity.
Terrified of these protest rallies expanding, the Iranian regime has dispatched anti-riot and the Revolutionary Guards' Basij militia groups from neighboring Fars Province to Ahvaz, and significantly lowered the internet speeds in Ahvaz to prevent the uploading of any video clips showing people's demonstrations and protests.
Following water, electricity and communications services facing shortages and cut-offs in Ahvaz and 11 other cities of Khuzestan Province due to dust storms from January 28 onward, on Thursday and Friday all cities of Khuzestan continued to witness major power outages. Also on Saturday, dust covered all these cities, causing closure of schools and universities in 20 cities.
Some areas also experienced major water service disruptions, parallel to internet and communications networks going down.
On Thursday, February 16, a number of intelligence elements and plainclothes agents viciously attacked hundreds of people rallying in Tehran's Vanak Square in support of Khuzestan protesters. Four women were arrested.
The demonstrators, consisting mostly of women, raised placards written: "Enough with silence", "Khuzestan is not alone", "Khuzestan has no water, Khuzestan has no clear air", "Help they dying Khuzestan."
Secretariat of the National Council of Resistance of Iran
February 18, 2017