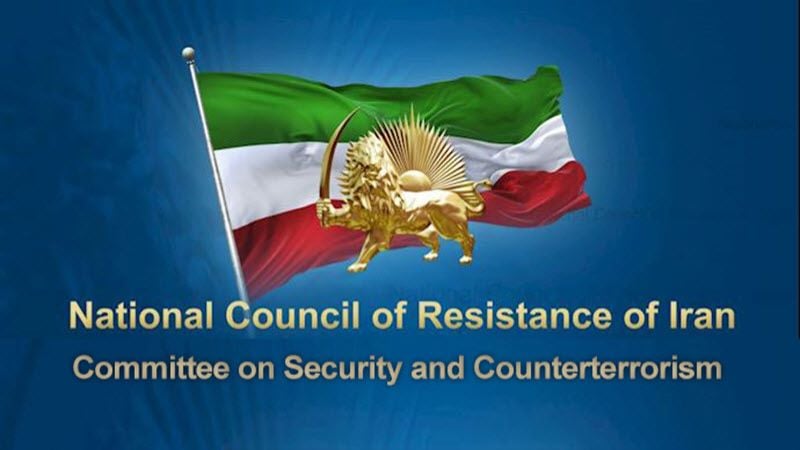 Number 3

The backlash over the mass killings of the protesters in November 2019 prompted the regime to formulate a new approach to subsequent uprisings. On the regime's Supreme Leader Ali Khamenei's directives, the suppressive forces engaged in a mass arrest of protesters, especially in Tehran and Karaj, instead of the widespread use of live ammunition. Their objective was to minimize the number of casualties so that, in Khamenei's words, "enemy and hostile groups would not have an excuse" (to inflame the protests).    To this end, on Khamenei's orders, "non-lethal weapons with plastic pellets, were used when necessary." The order, however, did not prevent the "fundamental consideration from being taken into account definitely," namely the use of weapons and live ammunition "during  the deployment and dispatch of military column" and "to arrest and confront with armed and terrorist elements."
Document number 3
Date: October 11, 2022
Highly Confidential
To the following respectable recipients
From the Sarallah Garrison Command in Tehran
Despite numerous directives about the use of non-lethal weapons during the recent riots in the country and in view of the enemy's design to incite and intensify violence and assaults on-premises, military forces and the State Security Force to cause mass casualties, sometimes unwarranted and unjustified use of firearms by some units have been observed, which will lead to undesired results, such as increasing fatalities, intensifying unrest and providing propaganda fodder.
Therefore, in order to prevent human casualties and further damage to the Islamic Revolution, the following must be implemented:
Emphasis must be laid on obtaining intelligence and accurate prediction of possible gatherings and disturbances in order to take preventive measures and preemptive operations and prevent the formation of illegal gatherings and disturbances.
The protection of police and military locations and headquarters, especially the locations close to the gatherings and riots (hotspots of unrest) should be fully assured, intensified, and strengthened. Necessary arrangements must be taken to deal with the possible attacks by rioters on these locations by using anti-riot non-lethal tools and equipment. Those using such weapons must be properly trained. This matter is to be continuously monitored.
In cases when it is required to defend locations where rioters or armed people are infiltrating and entering them, only non-lethal weapons such as Winchester (with non-lethal plastic pellets) should be used as needed and by trained people.
If there is no choice but to use firearms to defend military locations, these weapons should be used only by specific and experienced people and in a completely targeted manner.
It is expected that the field commanders, taking into consideration the orders of the Supreme Commander of the Armed Forces and following the directives of the General Staff of the Armed Forces, will act wisely and smartly in such a way that the human losses among our own forces, rioters and ordinary people (killed or wounded) would be minimized and no excuse would be provided to the enemy and hostile groups.
It should be noted that in the implementation of paragraphs 1 to 4 above, the following basic considerations must be taken into account:
Carrying firearms for the protection of our operational forces during the deployment, and protection of columns, is allowed, and its use in this situation will be in accordance with the regulation governing the use of weapons.
Carrying and use of firearms by Special Operations teams to arrest and confront armed and terrorist elements are allowed in accordance with the approved rules and regulations.
IRGC Maj. Gen. Hossein Salami, Commander of Sarallah Garrison in Tehran
Signature: Deputy, IRGC Brig. Gen Hossein Nejat
Recipients:
1)    For the attention and required implementation of the Honorable Commander of the Hazrat Muhammad Rasulullah Corps of the Greater Tehran
2)    For the attention and required implementation of the Honorable Commander of Hazrat Seyyed al-Shohada Corps of Tehran province
3)    For the attention and required implementation of the Honorable Commander of Imam Hassan Mojtaba Corps of Alborz Province,
Copy to:
– Operations Deputy of Sarallah Garrison in Tehran, to follow up and take necessary actions
– Intelligence Deputy of Sarallah Garrison in Tehran, for follow-up and take necessary actions
National Council of Resistance
Security and Counterterrorism Committee
October 20, 2022