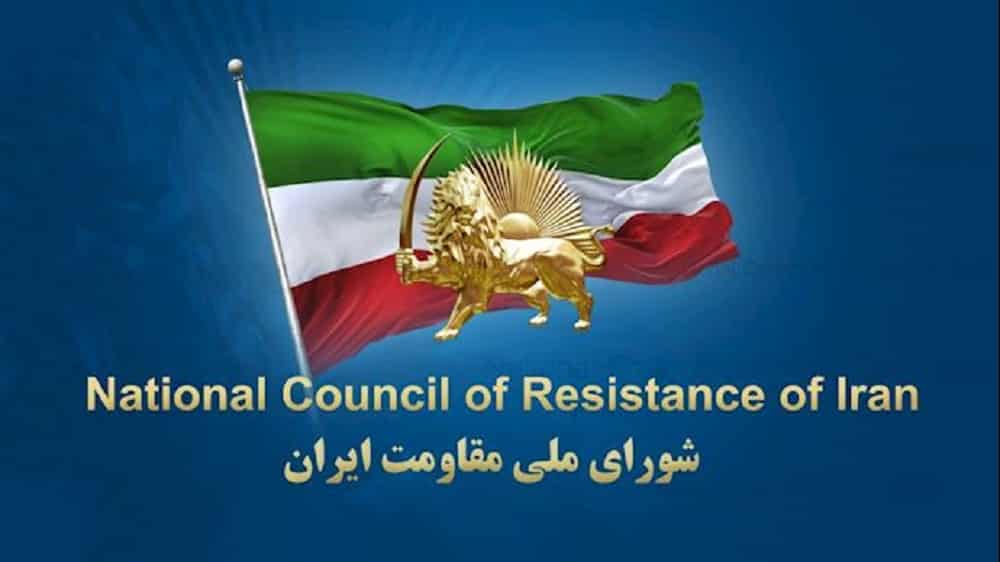 Iran Protest-No. 28
In the First 15 Days of the Uprising, at Least 400 People Killed, Over 20,000 Arrested
The People's Mojahedin Organization of Iran (PMOI/MEK) published the names of 57 more martyrs of the Iranian people's uprising against the religious fascism ruling Iran, including 44 at the Zahedan's Friday uprising. The number of martyrs of the uprising, which has spread to 170 cities, exceeded 400, and the number of arrested is more than 20,000.
Concerning Zahedan's uprising, Mrs. Maryam Rajavi. the President-elect of the National Council of Resistance of Iran (NCRI), said people across Iran are outraged over the bloody crackdown in Zahedan. They have become ever more determined to rise and overthrow Khamenei. Iran is in pain because Zahedan's hundreds were killed and wounded. But she is very proud of their bravery and fearlessness.
Now, the sacrifice, suffering, and demands of our Sunni compatriots in Sistan and Baluchestan, the arisen people of Talesh in the north, Kurdistan, and Azerbaijan in the west, Tehran, Khorasan, Khuzestan, and the students all over Iran have coalesced into one, she added.
NCRI President-elect stressed, Ali Khamenei and the mullahs' decadent regime will not survive the massacre and bloodshed they unleashed in Zahedan. The uprising is forging ahead to overthrow them and establish freedom and democracy in Iran.
The names of 44 martyrs of the Zahedan uprising – September 30, 2022
| | | | |
| --- | --- | --- | --- |
| 1 | Ebrahim Gergij | Zahedan | September 30, 2022 |
| 2 | Abubakr Ali Zehi | Zahedan | September 30, 2022 |
| 3 | Abubakr son of Shakur | Zahedan | September 30, 2022 |
| 4 | Ahmad Sargolzaei | Zahedan | September 30, 2022 |
| 5 | Ahmed Sheh Bakhsh | Zahedan | September 30, 2022 |
| 6 | Eqbal Shahnawazi | Zahedan | September 30, 2022 |
| 7 | Amir Hamzeh Shahnawazi | Zahedan | September 30, 2022 |
| 8 | Amin (student of Badr al-Uloom School) | Zahedan | September 30, 2022 |
| 9 | Aminullah Qoljaei | Zahedan | September 30, 2022 |
| 10 | Balal Anshini | Zahedan | September 30, 2022 |
| | | | |
| --- | --- | --- | --- |
| 11 | Jalil Rakhshani | Zahedan | September 30, 2022 |
| 12 | Jalil Mohammad Zehi | Zahedan | September 30, 2022 |
| 13 | Hamzeh Naroie | Zahedan | September 30, 2022 |
| 14 | Hamid Issa Zehi | Zahedan | September 30, 2022 |
| 15 | Hamid Naroie | Zahedan | September 30, 2022 |
| 16 | Rafeh Naroie | Zahedan | September 30, 2022 |
| 17 | Riasat (Badel) Baluch | Zahedan | September 30, 2022 |
| 18 | Salaheddin Gumshadzehi | Zahedan | September 30, 2022 |
| 19 | Samad Shahouzahi | Zahedan | September 30, 2022 |
| 20 | Abdul Rahman Baluchi | Zahedan | September 30, 2022 |
| | | | |
| --- | --- | --- | --- |
| 21 | Abdul Ghafoor Noor Barahui | Zahedan | September 30, 2022 |
| 22 | Abdul Majid Rigi | Zahedan | September 30, 2022 |
| 23 | Abdul Malik Sheh Bakhsh | Zahedan | September 30, 2022 |
| 24 | Ali Akbar Halgheh Begosh | Zahedan | September 30, 2022 |
| 25 | Omar Shahnavazi | Zahedan | September 30, 2022 |
| 26 | Omran Sheh Bakhsh | Zahedan | September 30, 2022 |
| 27 | Farzad Sheh Bakhsh | Zahedan | September 30, 2022 |
| 28 | Lal Mohammad Anshini | Zahedan | September 30, 2022 |
| 29 | Lal Mohammad Ali Zehi | Zahedan | September 30, 2022 |
| 30 | Mohammad Barahui | Zahedan | September 30, 2022 |
| | | | |
| --- | --- | --- | --- |
| 31 | Mohammad Eqbal Shahnavazi | Zahedan | September 30, 2022 |
| 32 | Mohammad Amin Gumshadzehi | Zahedan | September 30, 2022 |
| 33 | Mohammad Reza Adib Totazehi | Zahedan | September 30, 2022 |
| 34 | Mohammad Regi | Zahedan | September 30, 2022 |
| 35 | Mohammad Sediq Narouie | Zahedan | September 30, 2022 |
| 36 | Mohammad Ali Gumshadzehi | Zahedan | September 30, 2022 |
| 37 | Mohammad Farooq Rakhesh | Zahedan | September 30, 2022 |
| 38 | Mohammad Qoljai | Zahedan | September 30, 2022 |
| 39 | Mahmoud Barahoui | Zahedan | September 30, 2022 |
| 40 | Mansour Rakhshani | Zahedan | September 30, 2022 |
| | | | |
| --- | --- | --- | --- |
| 41 | Nematullah Kabdani | Zahedan | September 30, 2022 |
| 42 | Vahed Gumshadzehi | Zahedan | September 30, 2022 |
| 43 | Yaser Sheh Bakhsh | Zahedan | September 30, 2022 |
| 44 | Younes Narouie | Zahedan | September 30, 2022 |
The names of 13 more martyrs of the Iranian uprising
| | | | |
| --- | --- | --- | --- |
| 1 |  Mohammad Zamani | Tehran | September 21, 2022 |
| 2 | Mohsen Mohammadi Kochaksaraie | Ghaem Shahr | September 21, 2022 |
| 3 | Amirhossein Mahdavi | Rasht | September 21, 2022 |
| 4 | Yaser Jafari | Ilam | September 22, 2022 |
| 5 | Poyia (Ali) Ahmadpourpsikh Ani | Rasht | September 23, 2022 |
| 6 | Ehsan Alibazi (16 years old) | Shahrquds | September 23, 2022 |
| 7 | Javad Khansari | Tehran | September 23, 2022 |
| 8 | Hossein Murovati | Qarchak Varamin | September 23, 2022 |
| 9 | Alireza Hosseini | Tehran | September 23, 2022 |
| 10 | Morteza Nowrozi | Langrud | September 24, 2022 |
| | | | |
| --- | --- | --- | --- |
| 11 | Siavash Mahmoudi | Tehran | September 27, 2022 |
| 12 | Erfan Nazar Beigi | Tehran | September 29, 2022 |
| 13 | Nika Shakarami | Tehran | September 29, 2022 |
Secretariat of the National Council of Resistance of Iran (NCRI)
October 1, 2022