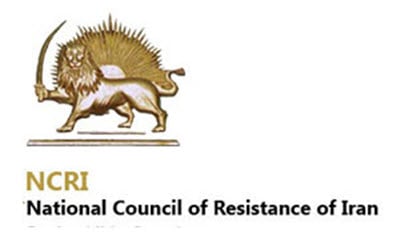 The mullahs' anti-human regime on Sunday, July 24, destroyed 100,000 parts of satellite receivers in Western Tehran. These equipment were confiscated in raids by the Basij and suppressive state security forces on the homes of people.
While these equipment were being wrecked, the Revolutionary Guards commander of the Basij forces, Brigadier General Mohammad Reza Naghdi, foolishly claimed that people have voluntarily surrendered them. In justifying this repressive measure he said: "Iranian youth are dangerous for the enemy superpowers so they want to spoil them and this is the mission of satellite networks… This project will be a permanent plan of the Bassij and for at least the next two years we will continue to pressing for it and it will not be terminated even after that. We believe these issues should also go into the textbooks," (Fars News Agency, July 24).
These measures are being taken while regime officials openly acknowledge the failure of their suppressive measures about preventing access of the Iranian people to satellite TV networks and the Iranian people's abhorrence of the mullahs' regime and its affiliated radio and TV networks. Ali Jannati, Rouhani's Minister of Guidance, referring to the ban on the use of satellites in the mullahs' regime said the majority of people use satellites. In fact, at least 70% of people act against the law, he said.
Abdolali Asgari, head of the regime's Radio and Television, said, "People and young people are very impressed with virtual networks that compete with national media. In the past decade measures to deal with satellites have been taken, but these measures have been ineffective."
The clerical regime's attempt to prevent people's access to the internet and satellite television reflects the regime's fear of public access to the free flow of information and a popular uprising. The Iranian Resistance's annual meeting on July 9 in Paris, that was broadcast live by the Iranian resistance's satellite television network inside Iran, was widely welcomed by the people, especially young people.
According to the law passed by the regime's parliament on February 15, 1995, "entry, distribution and use of satellite reception equipment" is prohibited and "the Interior Ministry is obliged to coordinate with the Ministry of Intelligence" to prevent the entry and distribution of these equipment with all possible means, and by "using police or Bassij forces to act to collect these equipment as soon as possible." The owners of such equipment, in addition to the confiscation of their property are forced to pay a fine too. Extortion of money under the title of "confronting cultural invasion" is used for the implementation of this medieval law and intensified crackdown.
Secretariat of the National Council of Resistance of Iran
July 25, 2016