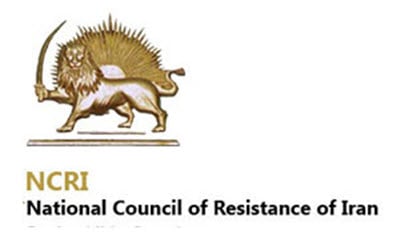 On the morning of Tuesday November 1, simultaneous with Rouhani's presence in the Parliament to defend his three new ministers, a large number of people from different cities staged a protest outside the parliament and protested the plundering of their meager assets by officials and state officials. Hundreds of teachers of the literacy movement, shareholders of "Shandiz Padideh", workers and employees of Telecom, business owners, etc. were among the demonstrators.
The rally took place while security forces tried to prevent the formation of this protest by using all kinds of repressive methods. Since 7 a.m., in addition to plainclothes and the regime's intelligence agents, anti-riot police evacuated the area around the parliament and special unit motorized forces and a number of police cars were stationed in front of the main door and the northern and eastern sides of the mullahs' parliament.
The demonstrators chanted: "Theft and corruption by the Ministry of Finance," "This much embezzlement has turned Iran into Karbala (a killing field)", "Rouhani's cabinet was blind and did not see the theft", "O' Messiah, uproot this oppression", "shareholders of Padideh have only heard lies", "Khorassan prosecutor set fire to our belongings", "Those who claim to have faith, have betrayed all the time", "The three branches of the government do nothing but red tape and whitewashing (their crimes)", "Today is a day of mourning, because the nation's life is insecure", "We will not leave until we get an answer."
Protesters also held up a placard which read, "Building the country is the greatest crime in Iran, trusting the government is definitely a mistake."
This was the third consecutive day that Telecom workers gathered outside the parliament from 10:30 a.m. A number of them brought along their families and young children despite the brutal cold. Members of the regime's parliament tried to dissuade the protesters from continuing their rally by giving them promises.
More than 700 owners of coffee shops from the provinces of Isfahan, Chaharmahal-Bakhtiari, Lorestan, etc. participated in the rally in protest to the sealing of their businesses. They kept chanting in unison, "Heyhat Menna Zellah," indicating that they would not surrender to the oppression of the rulers and will continue to demand their rights at any cost .
Secretariat of the National Council of Resistance of Iran
November 1, 2016