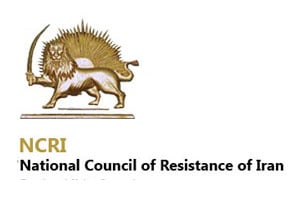 Assault by suppressive forces leads to battering, injury and arrest of a number of protestors
Thousands of people of Mashhad (in Khorassan Razavi Province, northeastern Iran) staged a protest on December 31 against the pillaging factions of the Iranian regime. People protested that their petty assets which is all they have to show for a lifetime of hardship have been stolen by an institution affiliated with the government called Padideh and demanded that their stolen assets be returned.
This protest took place despite the fact that the Iranian regime had arranged for a heavy presence of its suppressive forces and anti-riot units in the region, including in Taqiabad Square, to create a climate of terror to prevent others from joining the demonstration.
The protesters, whose numbers steadily increased, marched from Taqiabad Square to Dah-e-Day Square ignoring the threats of the regime's agents. They chanted: "Today is a day of mourning and the livelihood of the people is up in the air," "Death to the security forces," "We shall not succumb to humiliation," "Incompetent governor resign, resign," "We heard thousands of promises but saw no action," and "Padideh shareholder have just heard lies."
To disperse the crowd, the anti-riot units assaulted, battered, injured and arrested a number of protestors that were there just to get back their pillaged assets.
Khamenei and the regime's leaders, commanders of the Revolutionary Guards, most ministers, governors and representatives of Khamenei in various parts of the country collaborate on plundering and stealing people's properties or in wiping out the national wealth leaving the great majority of Iranian people with poverty, inflation and unemployment and no share of the nation's wealth.
Secretariat of the National Council of Resistance of Iran
January 1, 2016