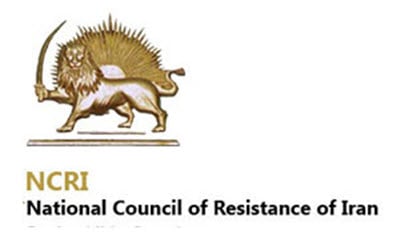 By Khamenei's orders IRGC form airborne unit to ramp up intervention in Syrian conflict
Pursuant to an agreement between the United States and Russia and unity at the United Nations Security Council, where the antihuman regime of Iran has been compelled to ostensibly accept cessation of hostilities in Syria, it constantly violates this ceasefire while continuing to dispatch its Revolutionary Guards and mercenaries to Syria in preparation for the upcoming large-scale assaults, especially in northern Aleppo.
Khamenei has placed the IRGC on alert to be prepared and to initiate large-scale assaults against the Syrian opposition and the Free Syrian Army at the first opportune time. Among IRGC military plans is to take a major road between Nubl and Aleppo. Marea, north of Nubl, has turned into a garrison controlled by the IRGC and its Afghan mercenaries. They are making preparations for the next extensive assaults.
Simultaneously, additional IRGC forces are getting ready to be transported to Syria, including forces from Nabi Akram Division in Kermanshah commanded by Colonel Akbar Nazari. They are receiving training at Kermanshah's Azadi Stadium so that after the Iranian New Year at least two battalions from this division be dispatched to Syria. The IRGC has set up training minefields in the halls of this stadium.
The IRGC continues to dispatch mercenaries from larger Iranian cities to Syria. Just from Abadan, there are three daily flights taking mercenaries to Damascus. On Saturday, March 5, around 300 al-Nojaba fighters, an Iraqi mercenary group affiliated with the Qods Force, were flown from Abadan to Damascus.
Meanwhile, on February 22, Khamenei ordered the establishment of airborne units in the IRGC Army to advance the criminal assaults in Syria. IRGC aerospace helicopters are to be transferred to the IRGC Army for this purpose.
Khamenei is using the unfrozen funds from the nuclear deal to purchase billions of dollars of advanced weaponry from Russia for the IRGC and Bashar Assad's military. A large number of helicopters, jetfighters and T-90 tanks are on this list. Following the nuclear deal, the Iranian regime has promised to bankroll a considerable part of acquisition of weaponry from Russia that Assad needs.
National Council of Resistance of Iran
Security and Anti-terrorism Committee
March 10, 2016