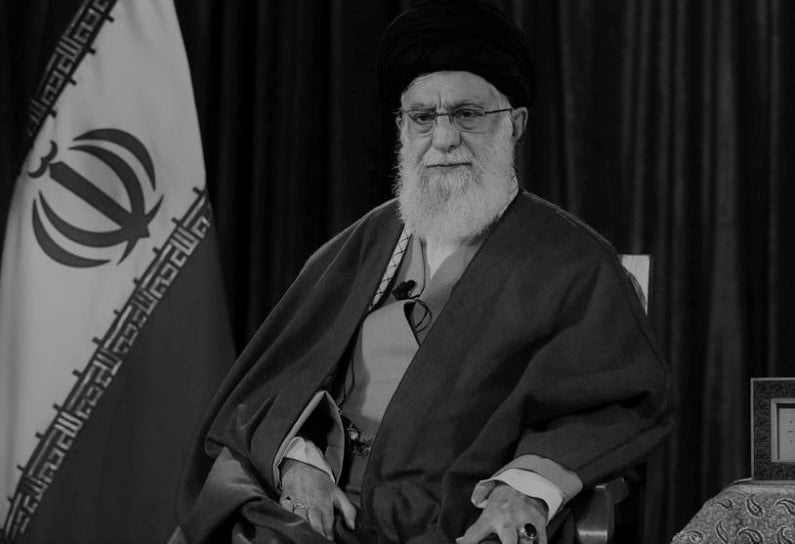 The People's Mojahedin Organization of Iran (PMOI, Mujahedin-e Khalq or MEK) announced on March 24, that the coronavirus has nearly claimed the lives of 11,000 people across Iran, due to the regime's inaction and cover-up. 
It is becoming increasingly difficult for the regime's authorities to conceal the extent to which Iran's coronavirus epidemic has gotten out of control. As more and more information leaks to the public about the true death toll and likely number of infections, there are signs that leading officials are shifting their attention toward deflecting blame for the crisis. On Sunday, regime's Supreme Leader Ali Khamenei reiterated his rejection of US offers to assist with the response, citing unfounded conspiracy theories portraying COVID-19 as an American bioweapon. His position was amid a parallel campaign led by the regime's lobbies and apologists that the U.S. sanctions are the reason for the increasing death toll of the coronavirus.  
Khamenei made no effort to explain how a disease could have been created by the US military, only to start spreading uncontained on American soil less than three months after the first cases were detected in Wuhan, China. Yet this unresolved question did not stop him from promoting a very elaborate narrative alleging US responsibility for the outbreak in Iran specifically.
Coronavirus Outbreak in Iran: As Death Toll Gets Close to 10,000, Khamenei Foolishly Blames U.S.
This proves the regime is the real virus and problem and as far as it continues its rule the #coronavirus outbreak won't be controlled in #Iran #COVID19 https://t.co/s46312sEnb

— NCRI-FAC (@iran_policy) March 23, 2020
Khamenei foolishly suggested that the novel coronavirus was "specifically built for Iran using the genetic data of Iranians which they have obtained through different means." He then cited this unsourced claim as justification his rejection of aid from the West, and the US in particular. "You might send people as doctors and therapists, maybe they would want to come here and see the effect of the poison they have produced in person," he said. 
Of course, it is difficult to imagine why such a scheme would be necessary in order to investigate the impact of an outbreak that is very much active inside the US. In fact, regime's President Hassan Rouhani suggested in a cabinet session on Wednesday that American officials would be able to gather even more relevant data from domestic sources than they would from Iran. 
As the death toll rises rapidly in Iran, Rouhani blatantly claimed that the regime's response to COVID-19 has been better than that of the US and Western countries in general.  
"Compare Tehran to London, Berlin, and Paris," he said. "See for yourselves what is going on there. Shop racks have been emptied and people got into a fight over a roll of toilet paper."  
On Monday, Rouhani suggested that restrictions would only need to remain in place for two or three weeks. But he had previously predicted that the entire COVID-19 crisis would be over by March 7.  
In other words, the regime, is simultaneously pursuing two goals: inside Iran it downplays the crisis and continues its cover-up yet fearing of a popular uprising it has increased oppressive measures, under the pretext of combating the coronavirus. Second, through its apologists, the regime tries to blame the U.S. and the international community for the spread of COVID-19, to either succeed in forcing the U.S. to lift its sanctions on the regime for its illicit activities or at least win the international community's sympathy.  
Sharif University of Technology in Tehran specifically announced that a lack of protective measures could lead to three million deaths.  
On Thursday, the Health Ministry disclosed that 50 new infections occur every hour, while a patient dies from COVID-19 every ten minutes on average. Yet the official number of confirmed cases had only risen to about 12,000 by that time. While the regime now places the total fatalities at around 2,000, the MEK reported on Tuesday that the outbreak had claimed at least10,900 lives. 
Making matters even worse, some victims reportedly include medical professionals. This naturally makes the crisis even more difficult to manage, as does the temporary loss of doctors and nurses who fall ill or go into quarantine. And yet regime authorities have repeatedly demonstrated their willingness to further reduce precious human resources by carrying out arrests of hospital  
If medical professionals are prevented from sharing their awareness of under-counting, then it could enable the regime to promote the bogus motto of domestic economic activity, even at the risk of causing still more fatalities. It could also lend superficial credence to his claim that Iran is responding as efficiently as Western countries to the crisis, or even more so. But the more accurate, underlying numbers provide regime officials with added incentive to scapegoat Western "enemies" and promote militant nationalism among their forces, that due to the recent events in Iran have totally lost their moral.  
The regime has long relied on anti-Western slogans to distract from domestic problems and thus tighten its grip on power.  
As the coronavirus epidemic has developed, Khamenei and his subordinates have attempted to blame the situation on the sanctions imposed by the US following its withdrawal from the Iran nuclear deal in 2018 because of the regime's malign activities. Specifically, regime's officials allege that these have diminished the nation's access to medicine and other humanitarian goods. But as the White House has pointed out, such goods are exempt from sanctions enforcement. 
In the face of that fact, Khamenei has adopted a much more elaborate and much more conspiratorial set of talking points to explain the severity of the crisis. But in so doing, he has potentially undermined his own regime's efforts to convince its subjects and its foreign allies that the infection rate and death toll are not as bad as they seem.  
In a nutshell, Khamenei's remarks is telegraphing his awareness of a larger-than-acknowledged death toll when he promotes a conspiracy theory and that regime is deliberately taking no action to help the Iranian people. As National Council of Resistance of Iran  has reported, the regime authorities were aware of domestic coronavirus infections more than a month before the first public disclosures, but hid them in lieu of postponing sham parliamentary elections or suppressing turnout at celebrations of the 1979 revolution, which finally failed due to the people's general boycott.  
In other words, regime only seeks to prolong its life and has no intentions of helping the Iranian people, therefore blaming any party rather the regime only emboldens this regime to continue its cover-up and playing with lives of millions of Iranians. The international community must stand on the side of the Iranian people and recognize their right for resistance and overthrowing this regime. This is the ultimate solution to all the crises in Iran.