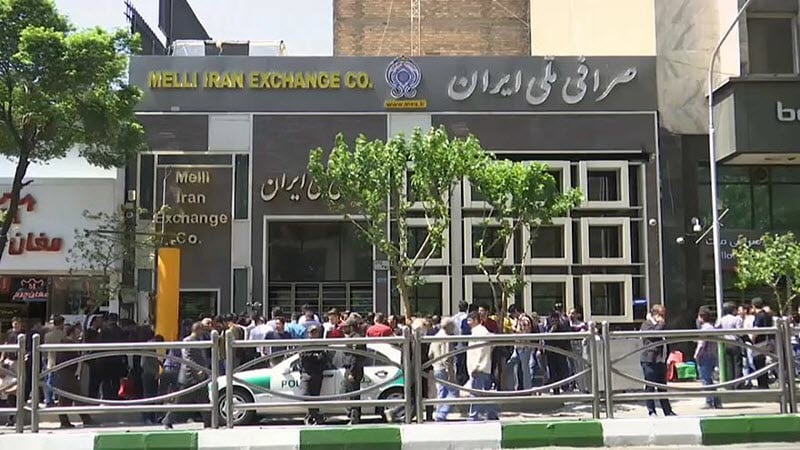 By Amir Taghati
The economy of Iran is in tatters and it is getting worse by the day. The United States is putting extreme financial pressure on the Iranian regime so that it does not have access to the funds that it uses to finance terrorism and proxy groups across the regime.
In the past 12 months, the Iranian currency – the rial – has lost half of its value.
U.S. President Donald Trump announced in May that the United States is exiting the 2015 Iran nuclear deal. He explained that the main purpose of the deal is not being fulfilled and said that he would be reapplying the sanctions that were lifted when the deal was agreed.
The Trump administration has acknowledged that the Iranian regime's plundering of the nation's natural wealth as well as its revenues is something that must be stopped. The regime has spent billions on the criminal war in Syria as well as other conflicts across the Middle East. It is funding terrorism and it is supporting proxy groups that carry out criminal activities on its behalf.
Mrs. Maryam Rajavi, President-elect of the National Council of Resistance of Iran (NCRI), has said that the disastrous state of Iran's economy is a direct result of the Iranian regime's policies. She said: "The disastrous state of the economy and the foreign exchange market is the direct product of the regime's depravity. The free fall of the value of Rial to the world's lowest is a consequence of the rule of the mullahs who have destroyed everything to preserve their power."
Furthermore, Mrs. Rajavi highlighted that the Islamic Revolutionary Guard Corps (IRGC) and state-backed foundations have taken business away from the average Iranian that is struggling to make a living. The majority of the country's consumer market is owned and controlled by regime factions such as the IRGC, giving the people no chance.
Mrs. Rajavi pointed out that the Iranian regime has no solution to the disastrous situation. Any measures it has taken have failed. It has sacked the president of the Central Bank. It has tried to pin the blame on others. It has even arrested merchants at bazaars.
She hailed all of the people across Iran who are taking to the streets to protest against the situation. "I salute you all for rising up again and resuming your strikes against the usurper clerical regime. The uprising which started last December is continuing to carry on thanks to the efforts of our people across the country. (…) Today, the bazaaris and the truck drivers and owners echo the voice of the Iranian people against the mullahs' destructive rule."
The opposition leader said that the only way to bring resolution to the economic situation in Iran is to topple the corrupt regime. Mrs. Rajavi said that the protests must continue to gain momentum against the regime that is guilty of theft and destruction. "I urge the valiant youth of Iran and the resistance units to support the strikes of bazaaris."