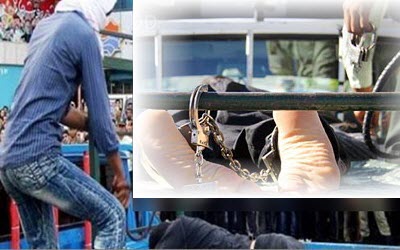 On Monday October 3, Iranian clerical regime savagely punished a man in public by 93 lashes of flogging.
This inhumane action which took place in Ganaveh city (Southern Iran),  caused the hatred among the people.
The Spokesperson for the UN High Commissioner for Human Rights said: "In another case, 17 mine workers were reportedly flogged in Western Azerbaijan province in Iran this for protesting the dismissal of 350 workers from the Agh Dara gold mine."
"Last month, a woman was publicly flogged for having sexual relations outside marriage," the statement pointed out.
"While we do not have a reliable estimate on the use of flogging in the country, reports suggest that it is used regularly for a wide range of perceived offences."
"We urge the Iranian authorities to cease the use of this cruel, inhuman and degrading punishment," the UN human rights body added