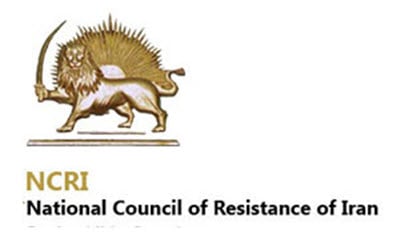 Press Release
Iran is the Godfather of terrorism
Berlin – A five-man delegation from Iran's parliament is in Berlin for various meetings from March 6th to the 9th, incoming reports indicate. The National Council of Resistance of Iran Representative Office in Berlin strongly condemns the presence of this delegation in the German Bundestag as against the interests of the Iranian people, and against human rights and democracy.
What is named a parliament in Iran is in fact a gathering of individuals who in the past three decades have been a part of the ruling state and proven their utmost loyalty to the religious dictatorship in deeds and action. No dissident is authorized to enter this parliament and the body has no right to become involved in any matter without the regime leader's consent.
The delegation in Germany represents a regime described by Amnesty International as amongst the main human rights violators. Nearly 3,000 people have been executed during the tenure of Iranian President Hassan Rouhani, according to official statistics. From the beginning of 2017 to this day 150 individuals have been sent to the gallows in Iran, and one man and one woman have been sentenced to death through stoning. On the very day the Iranian parliament delegation enter Germany two prisoners were executed in the cities of Qazvin (northwest Iran) and Shahroud (east of Tehran), while 11 inmates were transferred to solitary confinement in preparation for their executions.
It is extremely disgraceful that a dozen delegations representing federal and state governments, along with members of parliament who have travelled constantly to Iran in the past 15 months to sign contracts, have failed to condemn the non-stop and group executions in Iran. Such opportunistic practices have strongly emboldened the mullahs' regime in continuing its crimes against the Iranian people and exporting fundamentalist and terrorist across the region.
Members of the German government and Bundestag must condition any increase in relations with the mullahs' regime to the immediate stoppage of all executions, and in this regard refrain from accepting or negotiating with this regime's representatives.
National Council of Resistance of Iran
Representative Office in Germany