THIS PAGE WILL BE UPDATED WITH THE LATEST NEWS
UPDATE: 08:30 PM CET
Iran: Political Prisoner Is Denied Urgently Needed Medical Treatment
Despite suffering from a heart condition, political prisoner Mehran Qarebaghi is deprived of urgently needed medical care.
Reliable sources in the Prison of Behbahan, in the southwestern Khuzestan Province, reported that Mehran Qarebaghi, 29, is in tremendous pain because of a heart condition he has suffered due to stress and massive pressure under interrogation and during detention. Nevertheless, he is deprived of all forms of medical care. He is being pressured in this way to make false confessions against himself.
UPDATE: 06:45 PM CET
Iran's State Media Acknowledge Nationwide Protests by Teachers

The state-run Etemad daily on Tuesday acknowledged the nationwide protests by Iranian teachers in the last two days.
"The demonstrations' core message was against the arrests and abusive treatment of teachers by security forces in recent days, as well as the postponement of the implementation of the bill on the ranking and equalization of salaries to next year," Etemad wrote.
"Some individuals infiltrated these protests and said chanted slogans against the establishments and officials," Etemad wrote, quoting Fallahi, one of the regime's MP, expressing the regime's fear of teachers' protests.
Another Embezzlement by Iran's Supreme Leader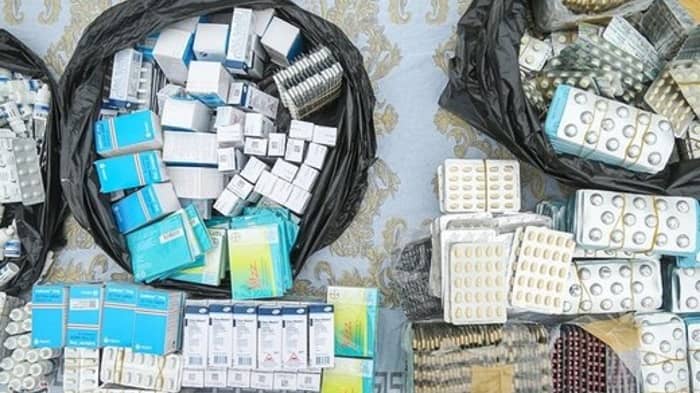 Faramarz Ekhteraie, chairman of the board of directors of the Syndicate of Drug Manufacturers, acknowledged another astronomical theft by the regime's Food and Drug Administration. This organization is directly under the control of the regime's Supreme Leader, Ali Khamenei.
"The Food and Drug Administration, without a license, has released currency for many items [and medicines], including common medicines that do not require a prescription," Ekhteraie said, according to the state-run Borna website.
Meanwhile, according to Ali Fatemi, vice-president of the association of pharmacists, there is an unprecedented shortage of medicine in Iran. "In the last 20 years, there is no record of such a shortage of domestic medicine," he said.
---
UPDATE: 02:20 PM CET
European Diplomats Iran Nuclear Deal Is Becoming "An Empty Shell"
Senior British, French, and German diplomats expressed frustration about ongoing negotiations over Iran's nuclear program "As of this moment, we still have not been able to get down to real negotiations," they said in a statement.
"We are losing precious time dealing with new Iranian positions inconsistent with the JCPOA or that go beyond it," they said In the talks, Tehran has demanded the lifting of all sanctions while committing to fewer limits on its nuclear program.
"In light of Iran's fast-forwarding of its nuclear program, the JCPOA will very soon become an empty shell," the diplomats said.
---
UPDATE: 11:45 AM CET
Iran: Skyrocketing Prices of Goods
Prices are skyrocketing in Iran. Yesterday, the state-run "Khabar-e Fouri" media, acknowledged the staggeringly high prices and reported that "one kilo of pistachios" is 500,000 tomans and "pomegranate" is sold for 55000 tomans per kilo.
Iran: MP and State-run Media Acknowledge Increasing Poverty
Mohammad-Reza Pour-Ebrahimi, one of the Iranian regime's MPs, acknowledged the country's rising poverty. "Even if the government increases the minimum wage and pension by 60%, the gap between salaries and livelihoods will still increase. A simple calculation shows that [people's] livelihood crisis could not be resolved a bit just by creating some numbers!" he said.
In a similar acknowledgment, the state-run Tasnim News Agency referred to the rising number of waste pickers in Iran. These poor individuals are forced to scavenge trash cans pick wastes for recycling to earn their bread.
---
UPDATE: 08:30 AM CET
Iran State-Affiliated Expert: New Budget Will Create Unprecedented Social Unrest
In an article published on the state-run Setare-Sobh, Iranian economist Hossain Raghfar warned that "If the parliament approves this budget, the country will suffer from the most unprecedented inflation. Consequently, this [inflation] would increase social unrest."
According to Raghfar, the main source of income in Raisi's budget is " seeling dollar at the exchange rate of 300,000 rials to people.
---
Iran's Security Forces Receive a Boost in New Year's Budget
The government delivered the budget bill for the Persian year 1401 (starting in March 2022) to the Majlis on Sunday.
According to state-run news outlets, the bill allocates 930 trillion rials (~$3.1 billion) to the Revolutionary Guards (IRGC), a 240% increase in comparison to last year The budget for some security organizations, such as the Bassij, is missing from the bill The state-run broadcasting corp. (IRIB) will receive 52.89 trillion rials (~$176.3 million), a 56% yearly increase.
Meanwhile, vital segments of the society, such as teachers and retired government workers, have not received their due The sudden increase in the budget of the regime's security and propaganda apparatus comes amidst ongoing protests across Iran.
---
Iran: Coronavirus Death Toll Surpasses 488,100
The People's Mojahedin Organization of Iran (PMOI/MEK) announced on Monday, December 13, 2021, that the COVID-19 death toll in 547 cities has reached 488,100. In Tehran, the death toll is 114,310, Isfahan 33,565, Khuzestan 29,585, East Azerbaijan 16,828, Sistan and Baluchestan 13,520, Qom 13,200, Golestan 10,645, Hormozgan 8,100, Yazd 8,043, and Kohgiluyeh and Boyer-Ahmad 3,669.
---
Iranian Teachers Hold Three-day Strikes in Protest to Government Policies
Teachers in more than 100 cities across Iran held three days of strikes and protests from Saturday to Monday, protesting the regime's refusal to address their most basic needs.
Working and retired teachers are demanding the implementation of the "classification plan," the adjustment of retired teachers' salaries, education reform, and the addressing of other basic problems they are facing.
---
Read more: Iran News in Brief – December 13, 2021