THE CONTENT OF THIS PAGE WILL BE UPDATED WITH THE LATEST NEWS
UPDATE: 9:00 AM CEST
Iran: The Staggering Number of Coronavirus Death Toll Exceeds 404,900
The People's Mojahedin Organization of Iran (PMOI/MEK) announced on Saturday, September 4, 2021, that the Coronavirus death toll in 547 cities had exceeded 404,900. The number of victims in Tehran has reached 95,096, Khorasan Razavi 30,835, Isfahan 26,690, Khuzestan 24,911, East Azerbaijan 14,478, Fars 14,474, West Azerbaijan 14,258, Gilan 13,980, Lorestan 13,960, Sistan and Baluchestan 11,905, Alborz 11,803, Kerman 10,497, Hamedan 7,808, Kermanshah 7,078, Hormozgan 7,020, Yazd 6,953, Kurdistan 6,327, Semnan 5,850, Ardabil 5,050, Bushehr 4,619, Ilam 3,948, and Kohgiluyeh and Boyer-Ahmad 2,984.
#Iran Coronavirus Update

More than 404,900 people have died of the novel #coronavirus in 547 cities checkered across all of Iran's 31 provinces, according to the Iranian opposition PMOI/MEK.

Full Reporthttps://t.co/9OlYIz5cVs pic.twitter.com/uqsn1sXWHs

— People's Mojahedin Organization of Iran (PMOI/MEK) (@Mojahedineng) September 4, 2021
---
Un Secretary-General Raises Concern on Executions, Human Rights Abuses in Iran
The situation of human rights in Iran remains of serious concern, with no meaningful efforts made to improve compliance with international human rights law, according to a new report by the United Nations Secretary-General Antonio Guterres to the 76th session of the UN General Assembly. In his report, Guterres raised concern over the "impediments to the rule of law and weak justice and accountability mechanisms" that have resulted in impunity of regime officials involved in rights abuses, which manifests itself in continued persecution, prosecution, and execution of human rights defenders, dissidents, and members of minority communities.
---
Mohammad Eslami Becomes Iran Nuclear Program Chief With a Military Background
On Sunday, August 29, Iranian state-run media reported that President Ebrahim Raisi appointed former Roads Minister Mohammad Eslami as the new director of the Atomic Energy Organization of Iran. Eslami replaced nuclear scientist Ali Akbar Salehi. Sixty-four-year-old Eslami is taking over as the chief of Tehran's nuclear department while he reportedly lacks significant experience in the field of peaceful nuclear energy. Instead, he has a longstanding background in the military while he had reportedly played a pivotal role in shaping Tehran's nuclear weapons program. He already served as the head of Iran's Defense Industries Training and Research Institute and as deputy defense minister responsible for research and industry.
---
A Widening Rift Among the Ranks of The Iranian Regime

Ali Khamenei, the regime's Supreme Leader appointed Ahmad Hosseini, a close associate of the new president Raisi, as a member of the Guardian Council instead of Sadegh Amoli Larijani.
According to state-run Asre Iran, Sadegh Larijani grew increasingly at odds with the Guardian Council after his brother was disqualified in the recent presidential election.
---
Child Bride Killed in Western Iran
A child bride was killed by a family member on August 30 in Lorestan, western Iran. According to the Iranian regime's laws, those who commit honor killings are exempt from lengthy sentences. The state-run Rokna News Agency wrote the 14-year-old girl was identified as Mobina Suri. "14-year-old Mobina was recently married to a young clergy. There were rumors about her and another boy," a local told Rokna. The local said family members of Mobina's husband killed her out of suspicion and bigotry.
---
Biden Must Censure Iran for Its Nuclear Misconduct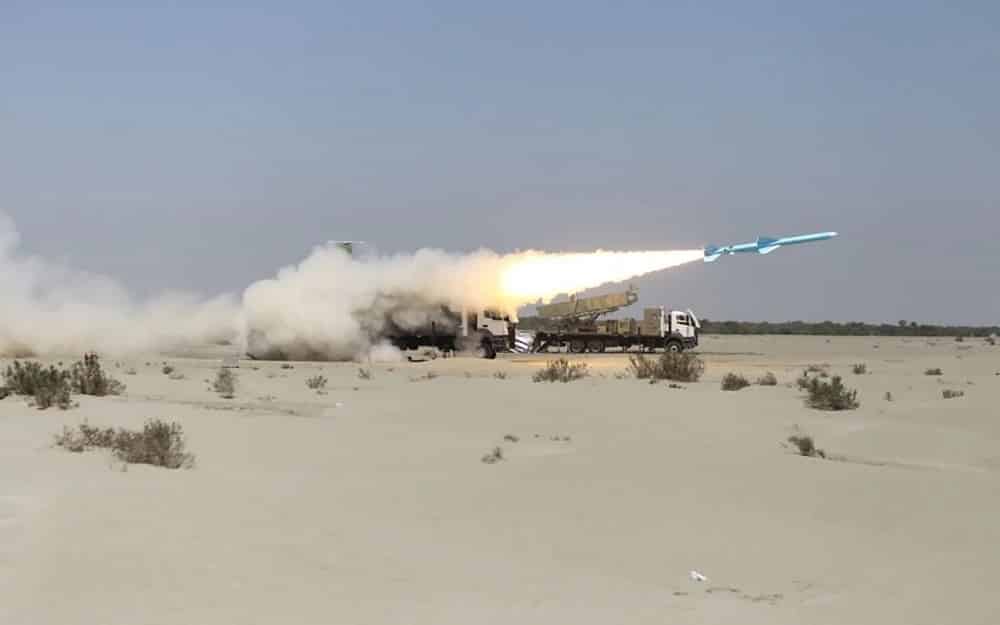 A meeting in Vienna in two weeks' time will reveal whether the White House is serious about preventing the Islamic Republic of Iran from developing a nuclear weapon. At its quarterly gathering, the Board of Governors of the International Atomic Energy Agency (IAEA) will decide whether to censure Tehran for stonewalling the agency's inspectors while accelerating its nuclear program. The board is looking for President Joe Biden to signal whether he is prepared to stand up to Tehran, or whether he will ignore Iranian violations in hopes of reviving the 2015 nuclear deal.
---
Read more: Iran News in Brief – September 4, 2021